Whether it's house-made burgers seasoned by a workhorse, order-soaked grill, or freshly baked pizza from a hidden hole-in-the-wall, Mom & Pop restaurants create a rich tapestry that define a city's culture. These homegrown hangouts provide a local flair as unique as the cities they inhabit. But locals — and fortuitous visitors — know that these eateries are the vital arteries which keep connections between communities strong and, more importantly, bellies full.

We get the lucky opportunity to go to these markets, meet with these people and see firsthand how they positively impact their local communities. We sat down with a few of our favorite Wisconsin-based Mom & Pop restaurants available on EatStreet. We wouldn't be where we are today without the invaluable partnerships with local and delicious joints like these below.
Buraka – Madison
Buraka first hit Madison's taste buds as a wildly popular food cart on the University of Wisconsin campus in 1992. After sustained success, owner Markos Regassa opened a standalone restaurant where he dishes up his perfectly crafted Ethiopian eats on Madison's foodie-friendly Willy Street. Buraka's been a Madison favorite for years and what Regassa gets out of it, comes from his restaurant's namesake. "Every name has a meaning in my culture. Buraka means ultimate contentment, joy," he explains. "Nobody's really happy with an empty stomach, that's why we named it Buraka." You can read more about Regassa and Buraka on our restaurant profile, here.
Popular Item: Chicken Peanut Stew

Sam's Pizza – Wausau
Since Tony and Mary Perella opened their doors on Clinton Street in 1958, Sam's Pizza has been the premier pizza pit stop of Wausau, WI. Boasting the best damn thin crust around, Sam's has been owned only by the Perella's and longtime Sam's employee John Huber, his wife Jodi and their family. Together, they've been serving fantastic 'za to Wausau residents for over 50 years. Jodi thinks this comes from families looking for something familiar and reliable, "The consistency of the product is why we've had success for so long. We serve pizza and that's it – no other kinds of food. When people come to Sam's with their kids and their kids' kids, that's what they're looking for and that's what keeps them coming back."
Popular item: Sam's Special Pizza (Sausage, onion and green pepper)
Ardy & Ed's Drive In – Oshkosh
First opening in 1948, Ardy & Ed's was initially known as Southside A&W serving little more than root beer, hot dogs and potato chips. Since then, they've built a robust menu of drive-up dig-ins like burgers, fish'n'chips, malts and shakes. Owner Steve Davis explains how they've been able to maintain success for over 70 years, "Any given day, we have customers from infants to octogenarians. It's a neat family thing. Oshkosh is a traditional community and the way we do things – friendly service and good food, keeps people coming back."
Popular Item: Ardy's Super Burger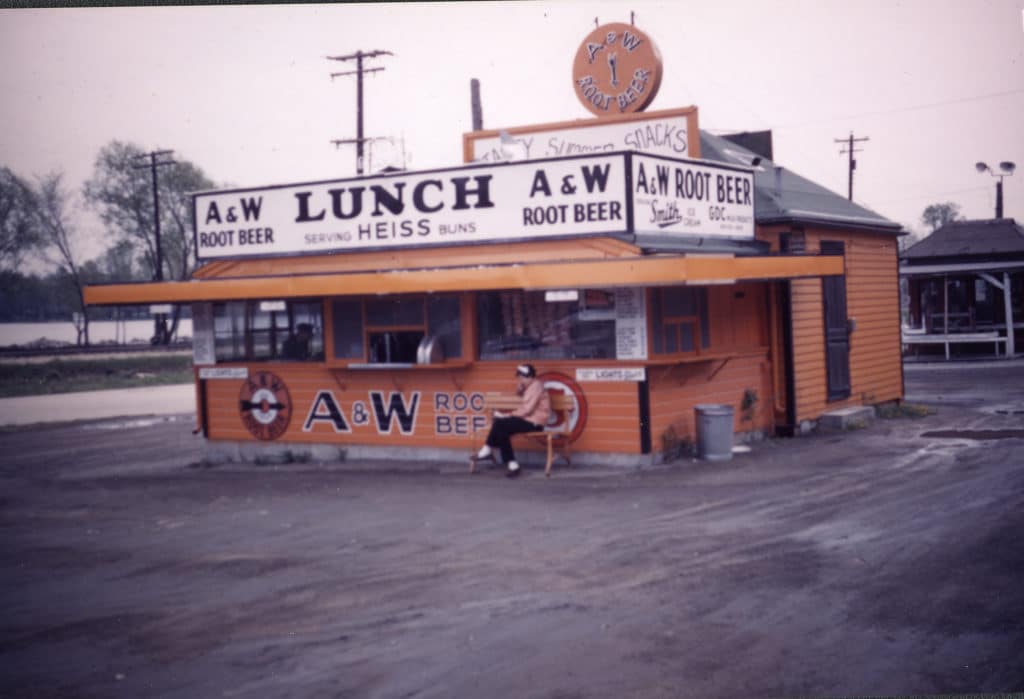 Cozzy Corner – Appleton
When owner Natasha Banks opened The Cozzy Corner in 2012 she leaned on her southern roots and more so, her mother's cooking. Learning first from making homemade cornbread and evolving into a restaurant with a menu of the finest southern fare around, Cozzy's is an Appleton favorite, unlike any other place in the area. Owner Natasha Banks attributes their success from their one-of-a-kind nature, "[In Appleton] We're different. We do a lot of unique dishes like frog legs, chicken and waffles and a lot of other things places around here don't offer." If you're looking for more traditional dishes, she recommends their fried chicken, ribs, pulled pork and mac'n'cheese, all homestyle eats that your own mothers would be jealous of.
Popular Item: The Big Jess (Smoked sausage sandwich topped with pulled pork and slaw).
These are just a few of the hot spots that have been mainstays of their respective cities for years and even decades. Supporting local businesses is something we feel strongly about and we encourage you to go in search of those hidden treasures, off the eaten path. Give Mom & Pop businesses your attention not only today, but year-round and you might just find your new favorite spot.