When you meet Markos Regassa, owner of Buraka on Willy Street, he speaks to you as a friend, freely sharing stories and nuggets of hard-won wisdom. "I found my passion out of desperation," Regassa says with a laugh, "It was never planned."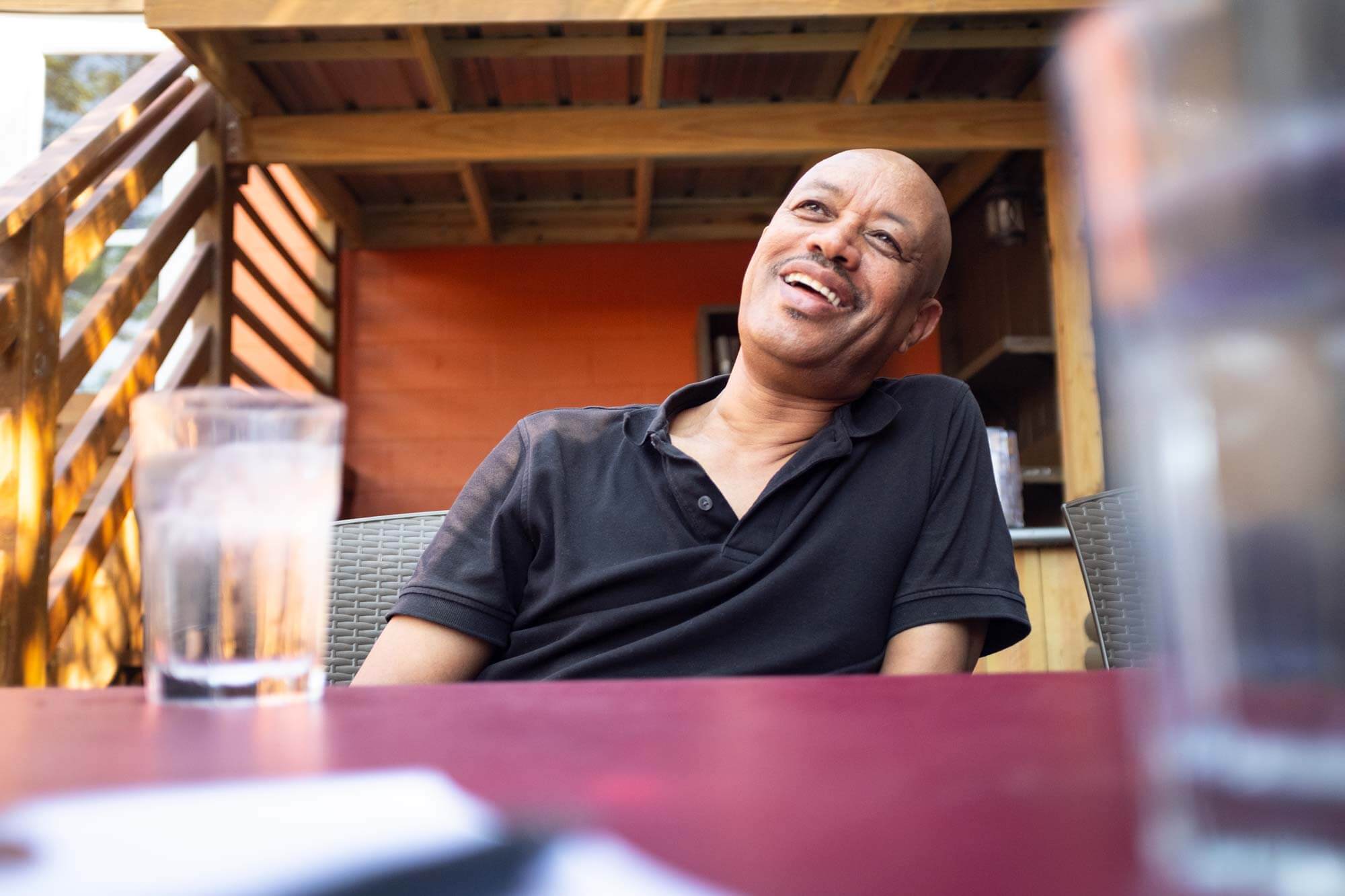 "For me this is like a sanctuary, it's a place where I really am the happiest person, in my kitchen. I don't really want anybody to come in with a bad mood or bad attitude and disrupt that because this food has to be made with a happy hand, a happy feeling, with a lot of love."
"If I don't eat it, or I don't feed it to my kids, I don't serve it to my customers."
That simple principle, one could argue, has been the recipe to Buraka's success. The menu isn't huge, just a dozen or so tried-and-true items that have been staples for decades and haven't wavered in popularity. The dorowot has been on the menu since Buraka started out as a food cart at Library Mall on the University of Wisconsin campus in 1992. It's a rich Ethiopian stew with chicken, carrots, and a blend of spices served over rice or East African flatbread called injera.
What makes the flavor so craveable is the berbere spice that adds fullness, aroma, and warmth to the dish. "Chicken is chicken, potato is potato," Regassa says, in his signature way of gesturing with his hands and wryly smiling while making a point, "when you use the right ingredients, the right spices, it helps to bring the food taste, flavor."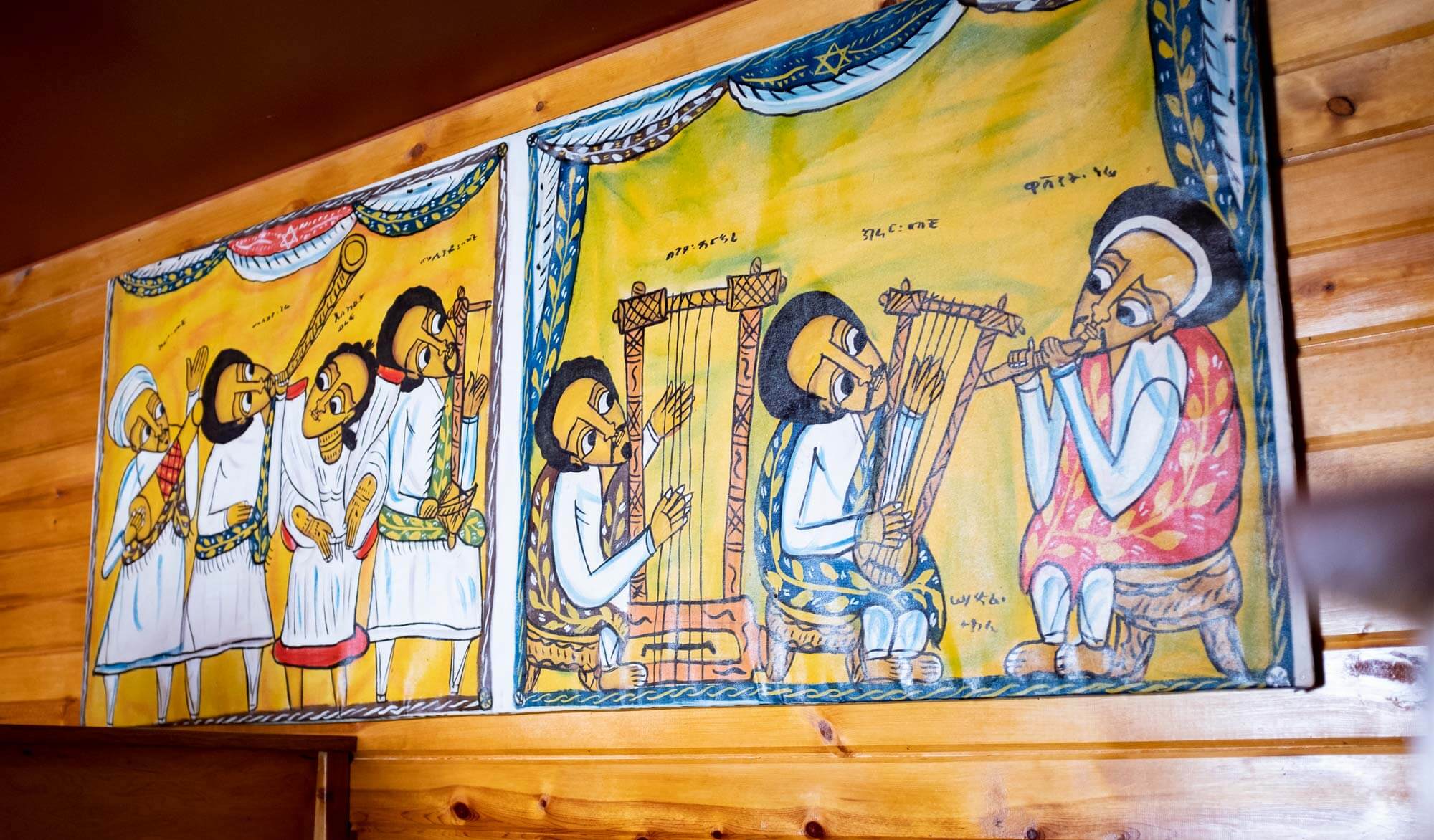 Equally as popular and masterfully seasoned is the chicken peanut stew. A traditionally West African dish, this menu item was born when one of Regassa's grad school regulars gave him a recipe and told him that people would like it. "I'm not good at cooking from other people's recipes, so I made my own things and put the peanut stew out there, and people liked it," Regassa modestly declares. People 'liked it' enough for it to stick around; decades later, the chicken peanut stew is still on the menu.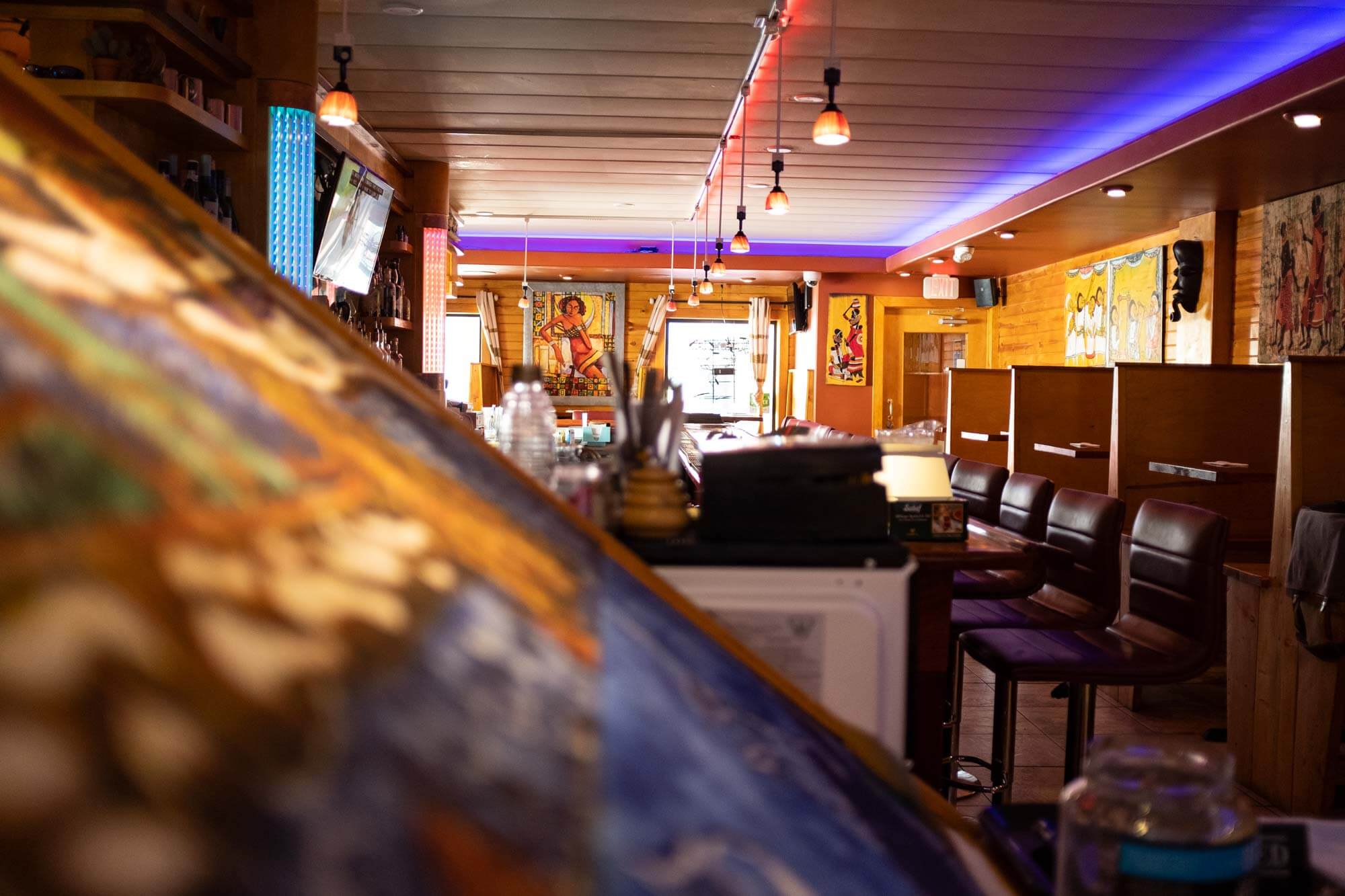 Regassa became a restaurant owner almost by accident. Graduating from the University of Wisconsin in the early 1990s with a business degree under his belt, Regassa bought a food cart to start his own business after his other plans didn't pan out. He wasn't a cook, had never worked under a chef, but he had grown up in Ethiopia watching his mother in the kitchen. "I only knew about two or three things how to cook right," Regassa quips, "Now it's like an addiction. After 20 years I still cook here. When I go home, if people come or if friends come, I still cook."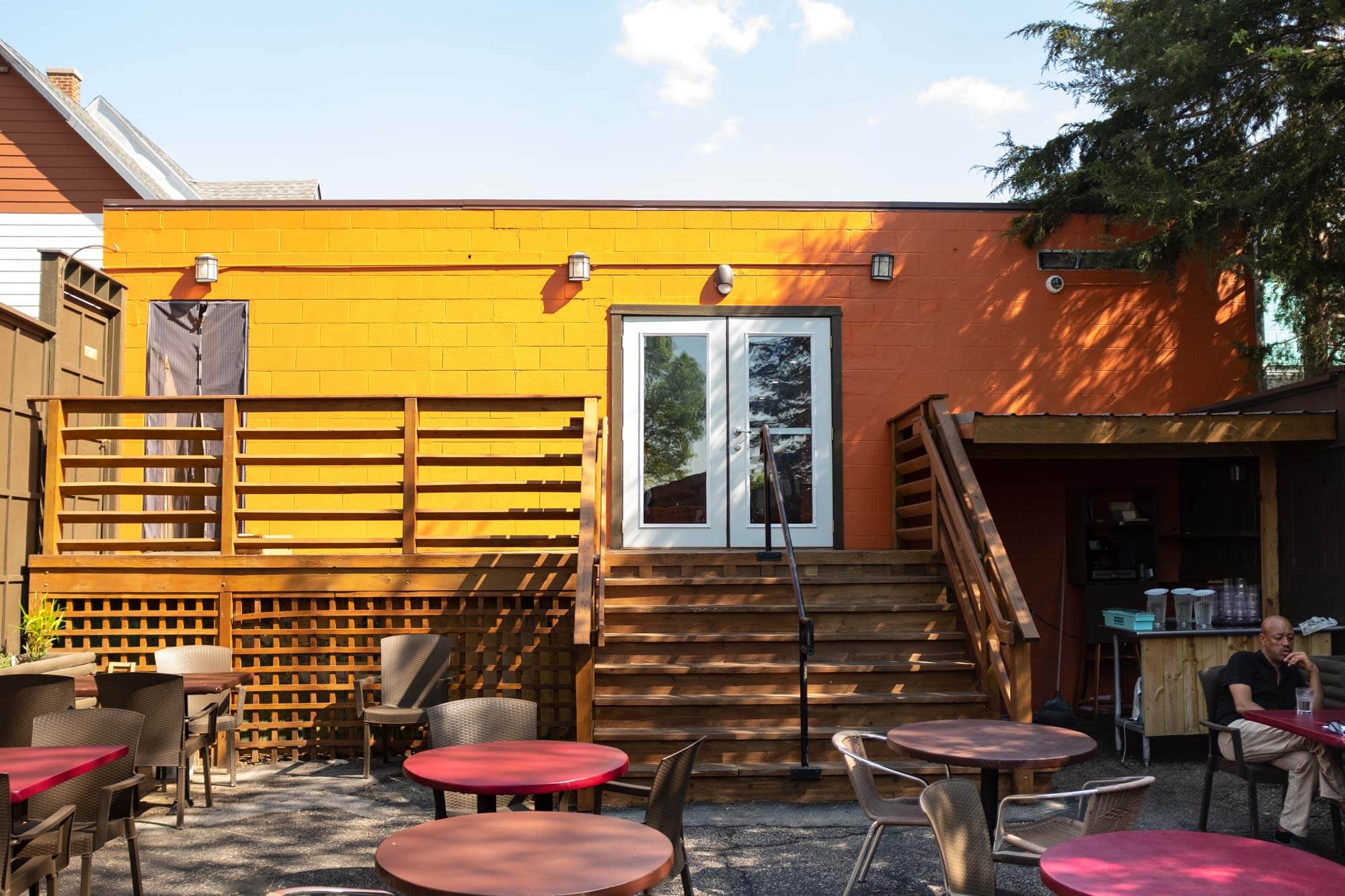 Sitting out on the back patio on a gorgeous sunny day, Regassa reflects on his life as a restaurant owner saying, "You've got to love people. You've got to love [it]. I mean, for me, every day is like throwing a party."
Regassa's intentional approach to his carefully crafted, delicious food traces back to the origin of Buraka itself. Named for his great-grandfather, Buraka carries a dual message. "Every name has a meaning in my culture. Buraka means ultimate contentment, joy." Regassa explains, "Nobody's really happy with an empty stomach, that's why we named it Buraka." Joy – that's an ingredient Buraka serves heartily.
Head to eatstreet.com or open your app to order Buraka for delivery or takeout. If you have the time, stop by the restaurant at 1210 Williamson Street in Madison for a visit and let the experience of meeting Markos Regassa and enjoying his East African cuisine bring you a sense of Buraka.