The close-knit Monroe Street neighborhood on the west side of Downtown Madison is known for an eclectic mix of independent businesses, local art, and great food. From the quirky houses to the local storefronts, there is nothing common about this all-embracing area. Stepping into the former site of the decades-loved family restaurant Bluephie's, Everly's updated, airy interior attracts hungry patrons of all types. The space gives off a west coast, metropolitan feel with a midwestern sensibility. Their menu reflects the unique diversity of the customers who frequent this upscale, yet casual eatery.
Monroe Street sits at the junction of two college campuses, two large city parks, Lake Wingra, and the UW Arboretum, all surrounded by a historic neighborhood. Young professionals, college students, retirees and families alike frequent the mile-long stretch of specialty shops and businesses that represent the cultured tastes of the neighborhood.
"You can come into Everly and get whatever type of experience you're looking for," touts Everly General Manager Ben Brady, "You can come right off a boat from Wingra, come up and sit at the patio bar and have a burger and a beer and call it a day. You can also come in on a Friday night with a reservation, get a multi-course dinner, a bottle of decent wine, and celebrate a 30-year wedding anniversary. The main thing that we were going for is a bright, lively, welcoming, energetic space."
The modern menu concept and renovated space have quickly helped Everly settle into the neighborhood and gain a strong local following. "Providing a lot of variety while still having the classics. That was important to us." Brady says, noting, "when we do bring on something that's a classic, we try to always do something to make it our own. You know, just little twists that make it Everly's."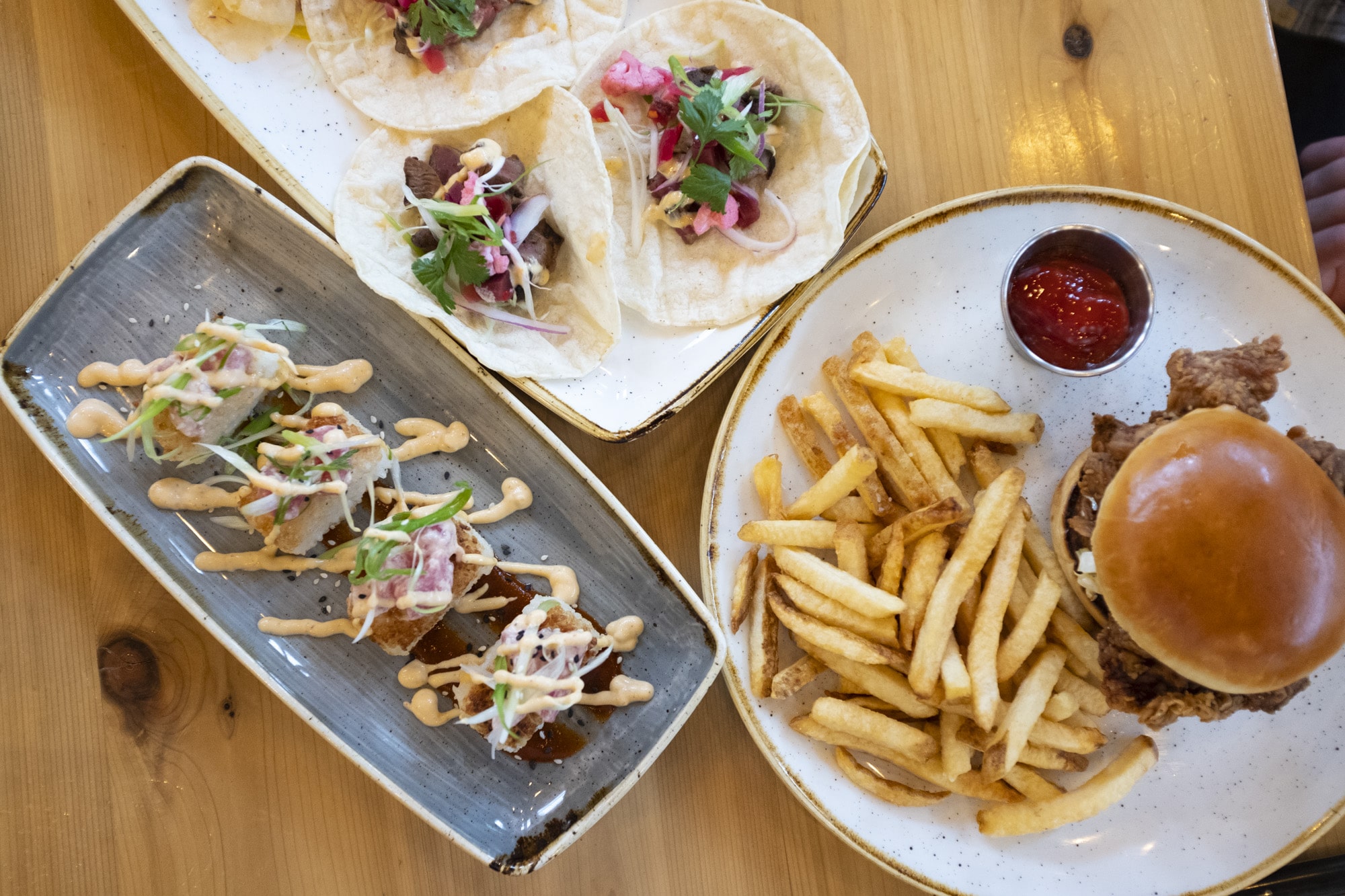 From Asian influences to classic salads and sandwiches, variety is the spice of life at Everly. The Korean steak tacos, topped with pickled cauliflower, onions, and beets and paired with a house-made Asian slaw are great for a casual dinner or shared appetizer at Happy Hour. The fried chicken sandwich could charm the most seasoned fried chicken connoisseur, with a delectable buttermilk aioli and crisp pickles to top it off and hand-cut fries on the side. Then there's the staff-favorite pesto pasta with zucchini, spinach, and cashews, topped with a fried egg that happens to be a top delivery dish. Whatever you're craving, Everly can take you there.
But what does the guy who runs the show like to eat? "Depends on the day," Brady quips with a laugh, "Day like today, might be the fried chicken sandwich. I also love our grain bowl. I like the butternut squash and forbidden rice curry for nostalgia reasons. It was one of the most popular items when we opened and it's still popular."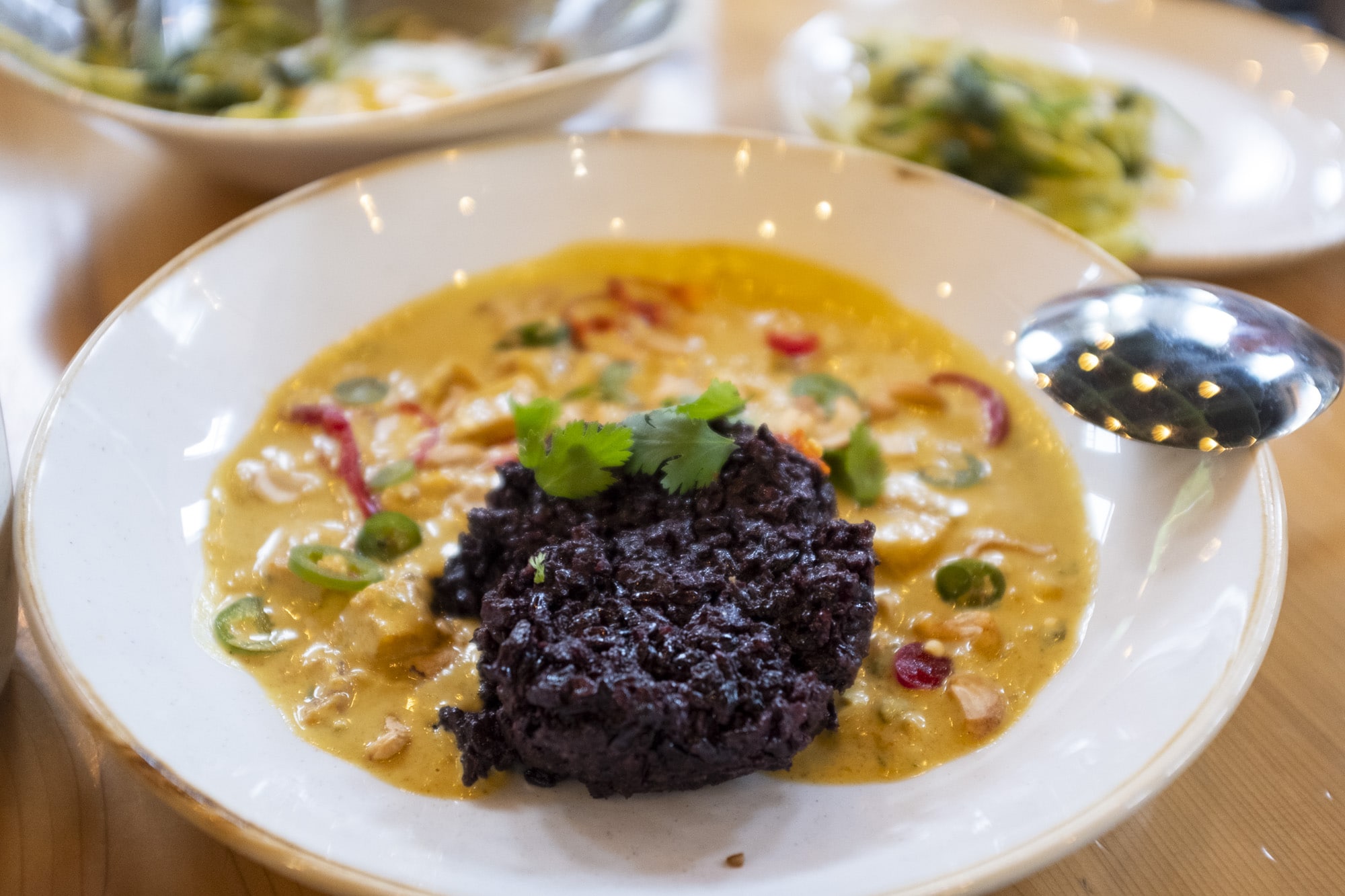 The curry is a coconut milk broth with spicy Fresno and Serrano chiles, cubed butternut squash, and hearty black 'forbidden' rice that feels like comfort food with an exotic twist. "The story with this rice is that there was an emperor way back when who hoarded every last grain for himself because he liked the color so much, and anybody who was caught dipping into that stash met the fate that you're probably thinking of," Brady recounts with a sly smile.
The building's high windows provide ample natural light, the fixtures and furnishings are stylish and comfortable, and the outdoor bar and patio area provide a great way to spend a sunny Saturday afternoon. What's more, Brady and Executive Chef Riah Kuenzi's broad, intriguing menu includes a vast array of unique dishes and flavors you want to keep coming back to try. "We have a wide range of influences on our menu," Brady explains, "When we opened, we really became known for having fresh vegetables, a focus on grains, but then we realized that we were missing the kind of Wisconsin, comfort food aspect."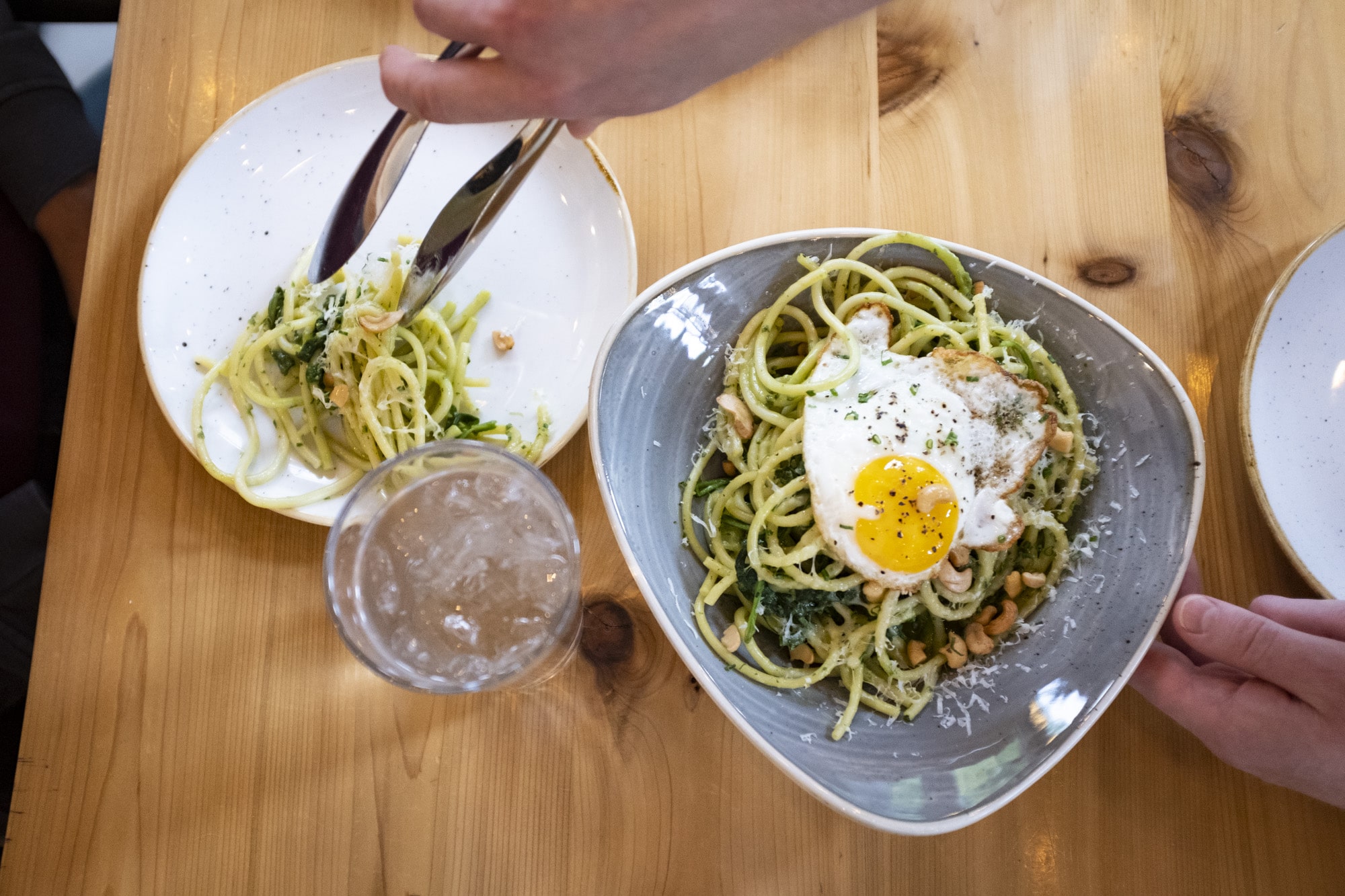 Learning the palates of their epicurious neighbors, Everly made tweaks and adjustments that have resulted in a globally-inspired menu with tastes that always hit the spot. "We really want to lend ourselves to a lot of different experiences," says Brady, "If it's 20 below out and you want to get some comfort food, well come in for one of the best pot roasts you'll have. But on a day like today when you just want to sit at the bar and eat something a bit lighter, well we have some great salads and we also have the Korean steak tacos which are extremely popular."
Everly is well on its way to becoming a Monroe Street mainstay, thanks to its original take on the classics and ambition to keep the menu fresh. Chef Kuenzi has plans to change up the brunch and dinner menus and develop deeper partnerships with local farmers. Reflecting on Kuenzi, Brady says, "We're lucky to have him. I'm excited to see where he takes the menu next."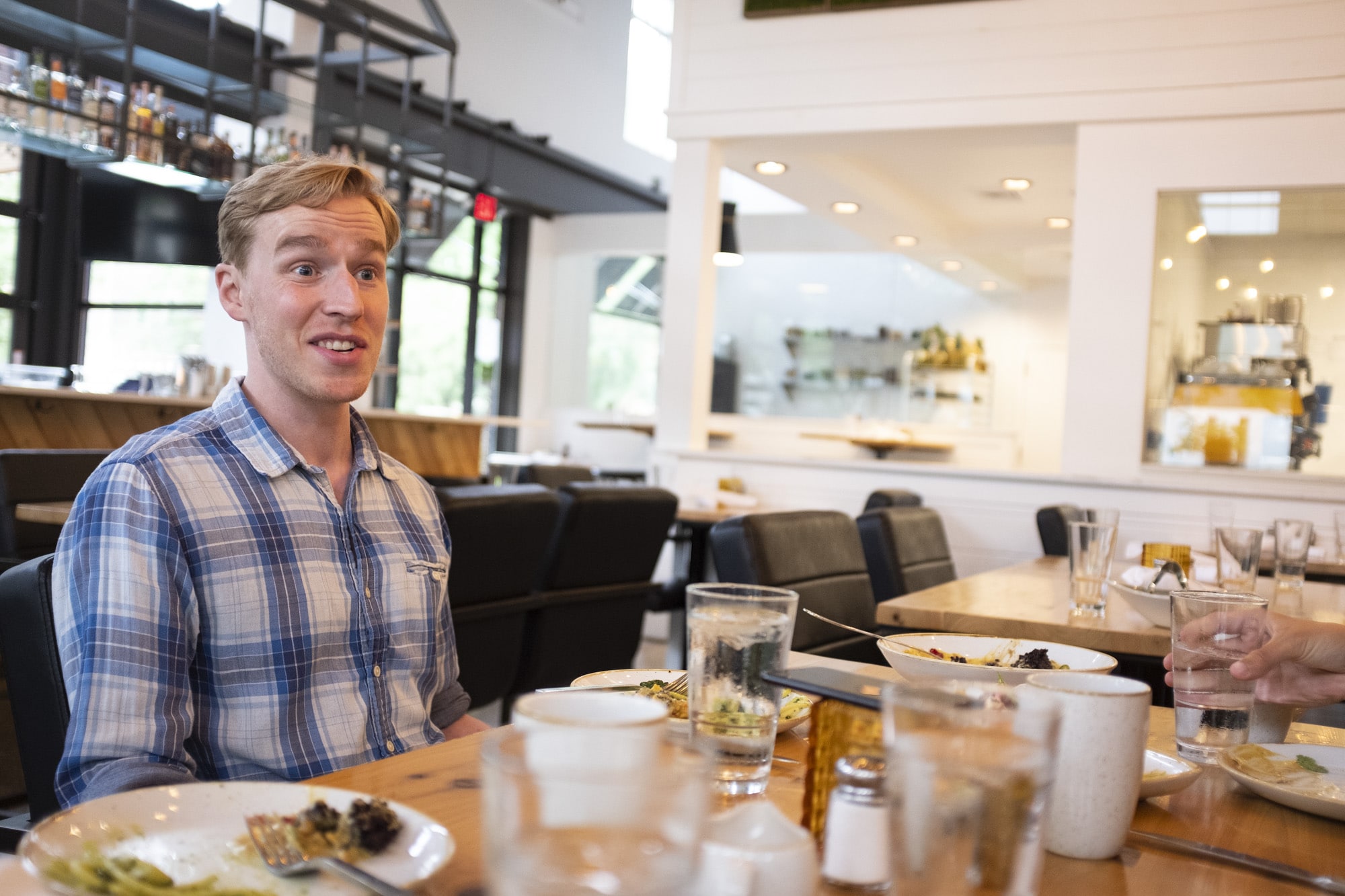 For the first-timer, Brady has high hopes for that initial visit. "With all the natural light we get in here…I want [you] to enjoy being in the space. I want [you] to enjoy the service because our front-of-house staff members do an excellent job providing service that exceeds your expectations. I also want you to have a really difficult time deciding what you want to order," Brady says with a laugh. When asked what he wants customers to feel when they visit, Brady simply states with a grin, "I want them to have it all."
To order Everly for delivery, check out their menu on eatstreet.com or on the app. If you want to stop by for a visit, don't let the Monroe Street construction deter you; they have a parking lot with plenty of space for hungry customers.