Nestled right in the middle of Atwood neighborhood in Madison, Wisconsin, Tex Tubb's Taco Palace has been a mainstay in the community since 2006. What started as a small counter-service taco shop has shifted into a full service, full-menu'd sit-down satisfy-your-stomach saloon. Taking residence in an unassuming building on Atwood Avenue, the restaurant now has a comfy and laid-back yet vibrant atmosphere. Porch lights adorn the interior, scaling the walls and hovering above customers, illuminating a smattering of knick knacks in the spirited eating areas.
Tex's general manager, Chris Durley, understands the importance of running a restaurant in a culturally significant and resonant neighborhood. Smiling through a thick copper-colored beard, Durley's gregariousness is infectious. His passion for serving people and providing a unique experience is apparent.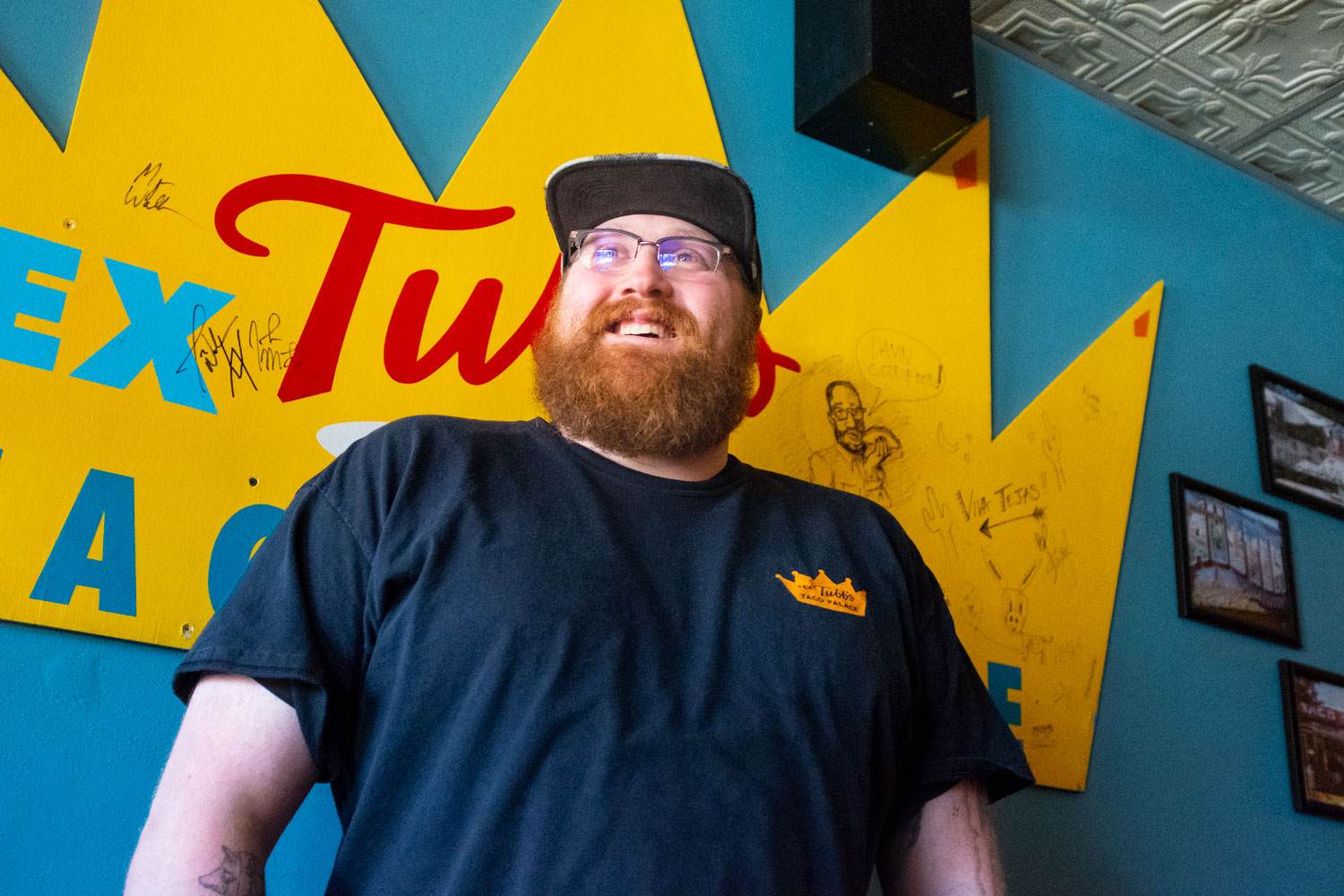 "I come from a small Upper Peninsula town in Michigan" Durley said, "I worked at a family owned restaurant. It was a small town and I thought it was close-knit, and then I started working here and this neighborhood is like a family."
Family has always been intertwined with restaurants for Durley, growing up in a high chair at the end of a buffet line, nibbling on roast beef scraps at his family's restaurant. Having worked just about every job in the industry, he touches on the stresses the jobs bring, but he never once complains or seems burdened.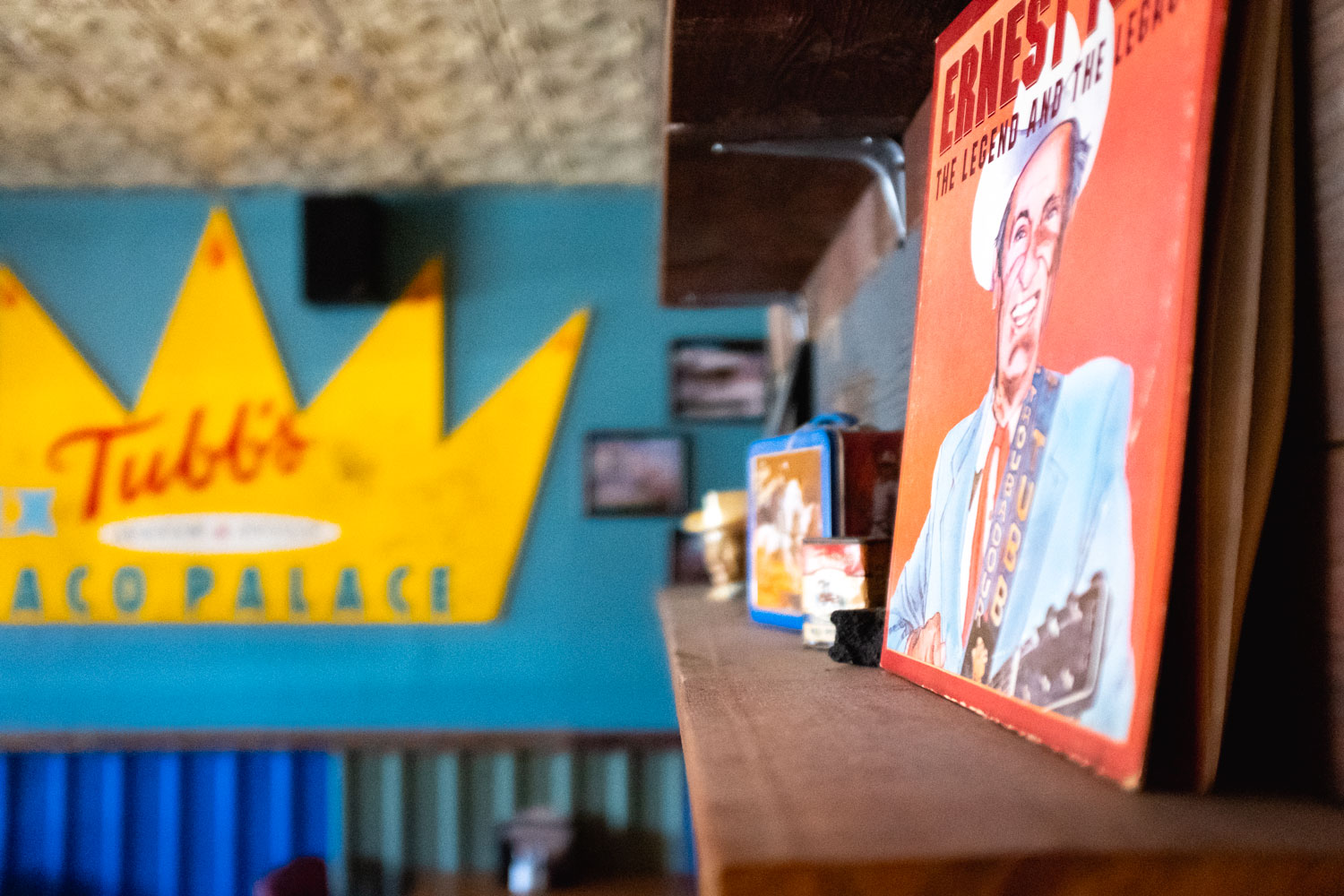 Durley is almost coy when asked to talk about his role in turning Tex's into a popular hot spot with an almost cult-like following. He brushes off credit saying, "Whatever we're doing, we must be doing that right, because the neighborhood seems to appreciate us. And we're always trying to make people happy and get them back."
With that customer-first mentality, Tex Tubb's and Durley have built something sustainable and impressive. He insists on open conversation with the customers as a way to improve the experience, "We're here to serve our guests. We can't serve our guests without feedback so if anyone has feedback or suggestions or comments, whether they're positive or negative, reach out to me and let me know what's going on. We'd love to hear what people want to see because we can't build without knowing what people want."
Because of the open dialogue Durley pursues, he contends he's seen and heard just about anything and everything, "I've seen first dates, last dates, marriage proposals, baby announcements, gender reveals, break-ups gone horribly wrong, make-ups gone right, prom nights, morning after hangovers, I've seen everything you could think of."
"When someone wants to share that experience in the restaurant […] they're sharing it in the restaurant that [I] operate, which means it holds a special place in their heart. Which means something [I'm] doing holds a special place in their heart."
He further emphasizes, "I think that's my number one driver in this industry is that every day I keep seeing amazing things and amazing people, things that are happening in this restaurant and that's what keeps me going."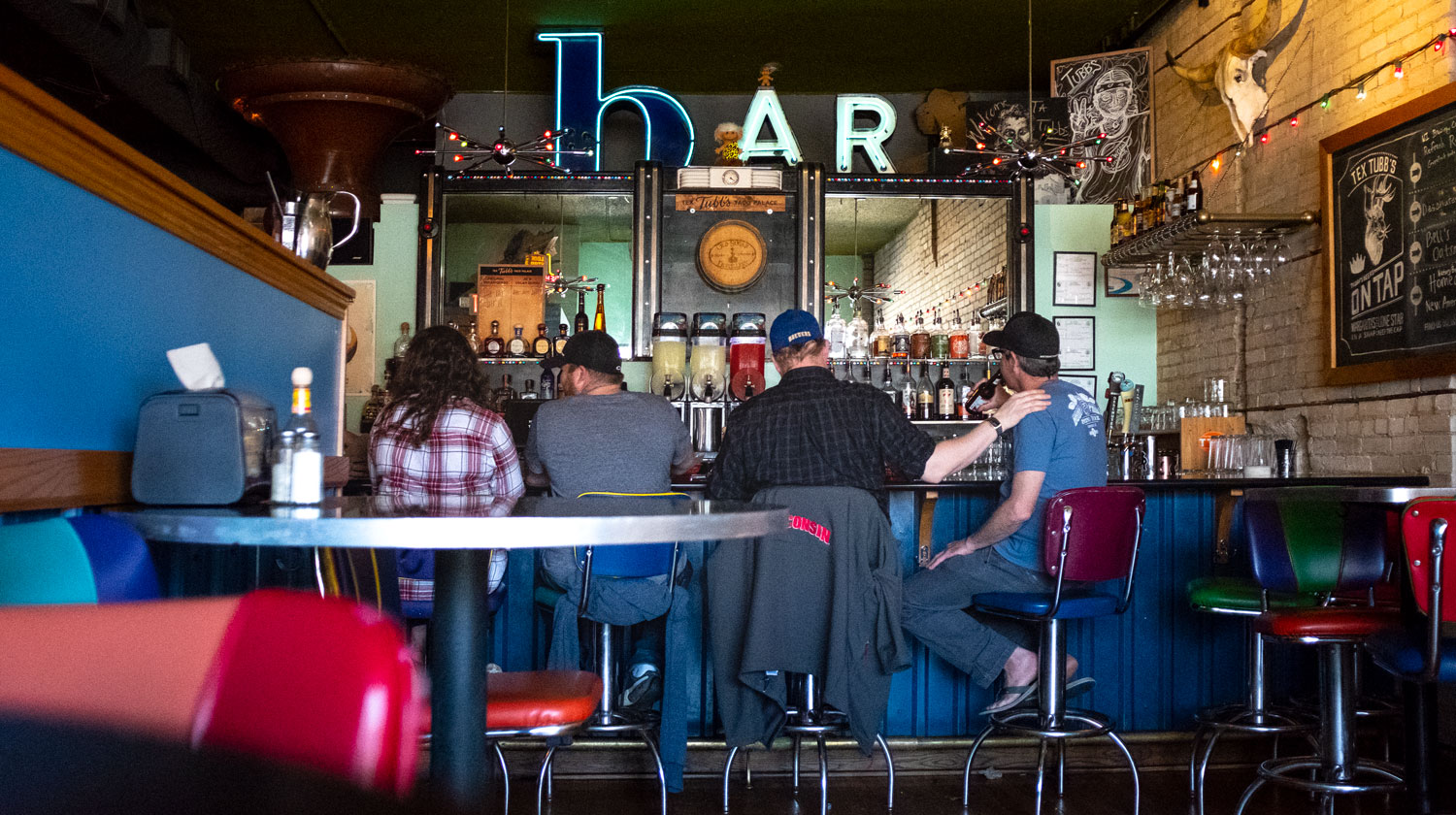 The menu is hearty and robust mix of classic Mexican dishes as well as twists on favorites, exclusive to Tex's. That being said, Durley does have some recommendations. "If the entire menu was open for you, then you absolutely have to get the Frito Burrito. Fried chicken, fried avocado, in a burrito with queso and chili meat sauce on top. It's one of our staple items and you can get it vegan, vegetarian or with meat," Durley said.
He also praises the brisket taco. Built on a corn or flour tortilla foundation, they add the juicy brisket and top it with grilled onions, smoked cheddar cheese and Mandy's Original Habanero Hot Sauce. But no matter if you're a carnivore, or looking for eats without meat, Tex's can easily accommodate.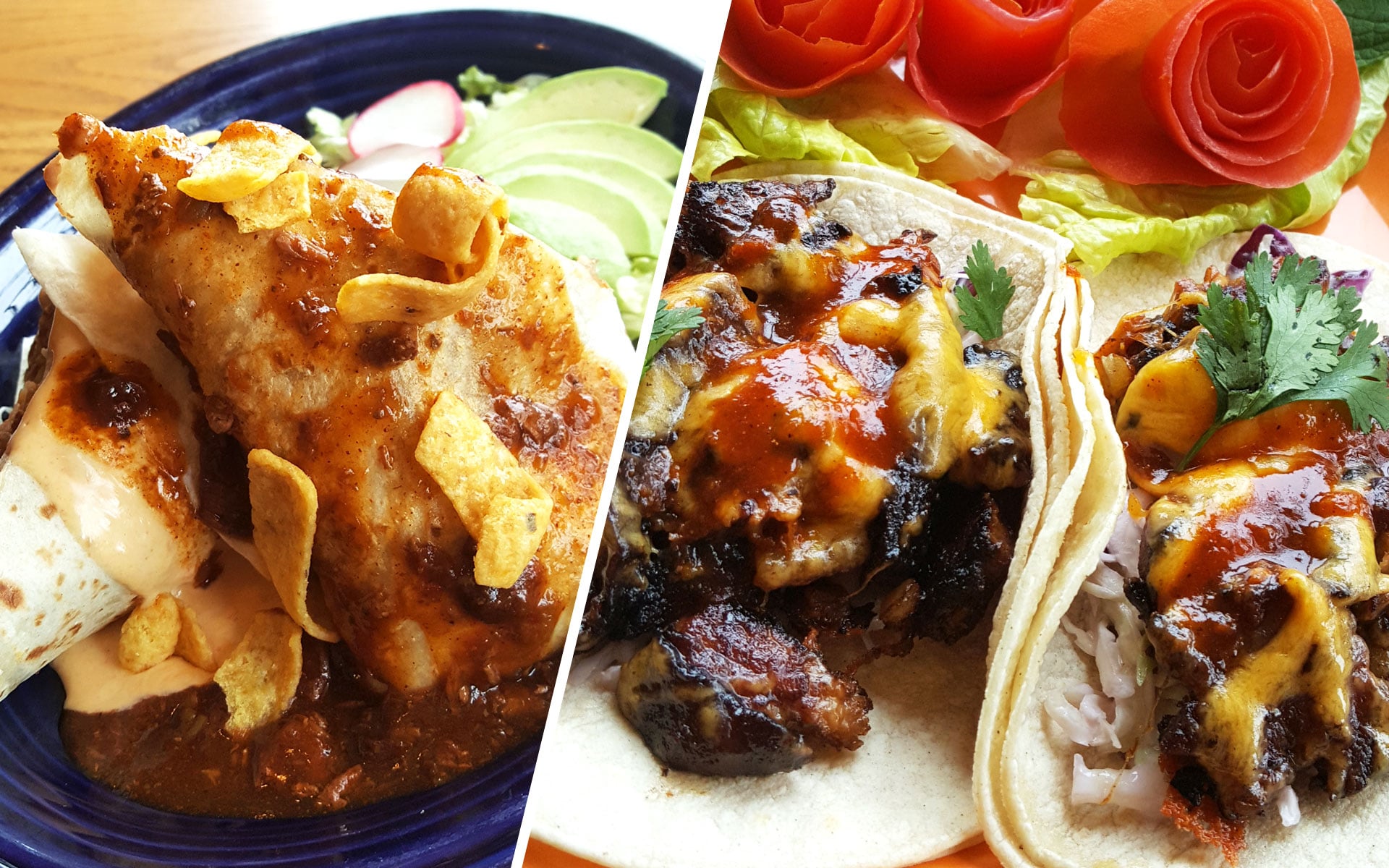 That flexibility can help Tex's stand out in the food-dense Atwood area, but also Madison as a whole. With several vegetarian employees and customers, Tex's is always trying alternatives to provide more options to more people. In addition to their massively popular sweet potato enchiladas and fried cauliflower tacos, they've recently tested out a new vegan queso and vegan desserts are in the works. Durley says the dietary restrictions and preferences not only give them ideas for future menu items, but are as diverse as the guests and families that will benefit from them.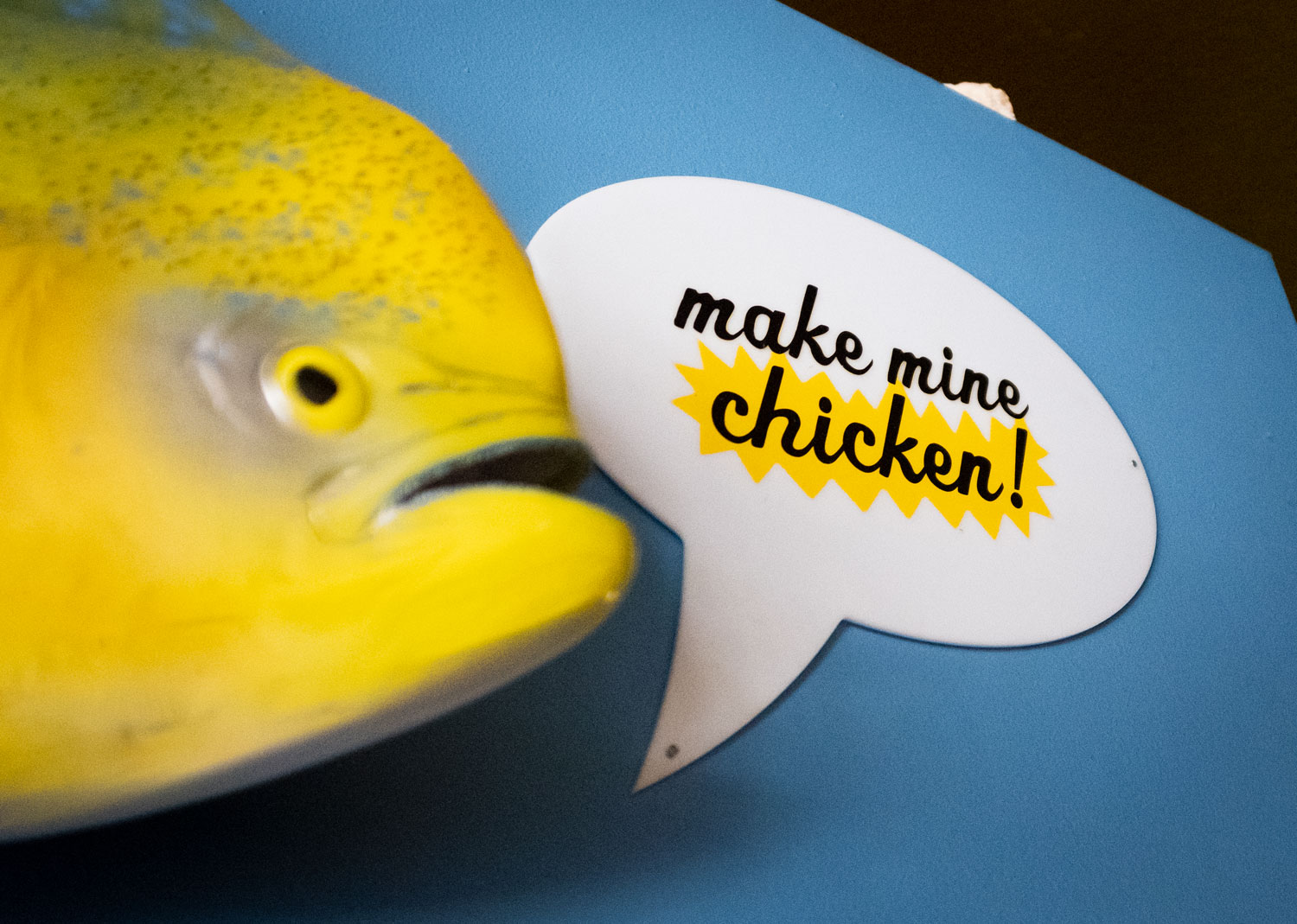 It's clear that residents' opinions are important and their voices matter in what makes Tex's special. Durley further insisted, "It's a damn proud neighborhood. They're looking out for each other. I know I don't live in the neighborhood, but I work here and to be even a small part of that is really cool."