Since our inception in 2010, giving back to our community has been a core part of EatStreet's company culture. With the help of a few other extremely generous Madison companies, we were able to make 2018 our biggest charitable year ever with our Stuff The Bird competition and Haulin' Ass for Hunger Tour!
Every year, EatStreet holds a company-wide Thanksgiving food drive competition to see which department can donate the most food items to the Goodman Community Center in Madison for their annual Thanksgiving basket drive. This year, we knew we could help even more people by opening up the contest to other companies and raising the steaks (ahem, turkeys) even higher. So, with the help of Hardin, ZenDesk, Fetch Rewards and PerBlue, EatStreet was able to directly impact hunger in our community more than ever before.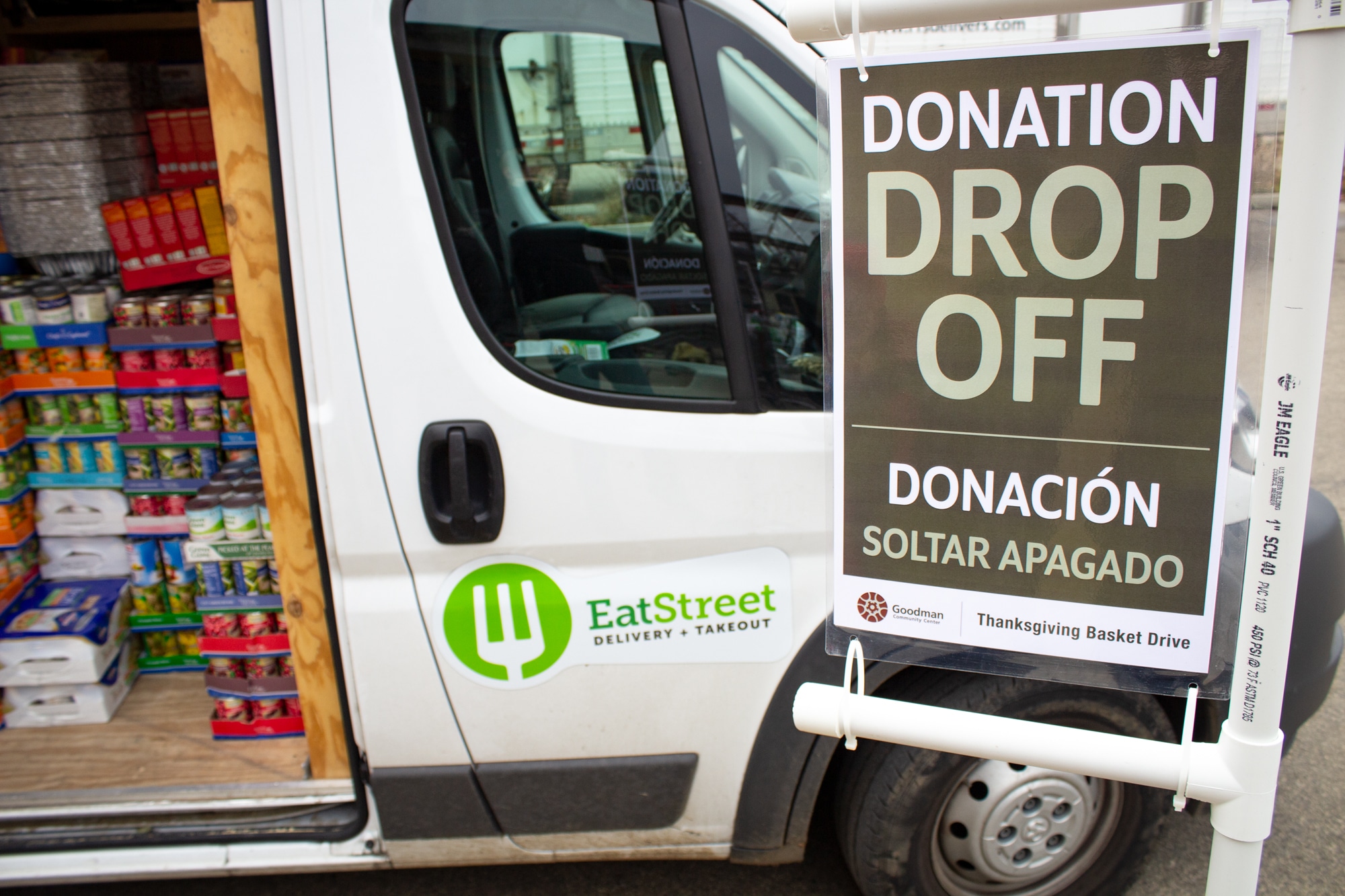 Not only did all of these incredibly gracious companies rise up the challenge, but they completely shattered expectations by giving more than we could hope. Our companies combined to donate over 3,200 canned/boxed food items, more than 300 frozen turkeys and, with a corporate fundraising match from EatStreet's PR partner Lindsay, Stone and Briggs, over $2,700 in cash donations! Because of these companies stepping up to the dinner plate, many families were able to have a great Thanksgiving.
In addition to the Stuff the Bird food drive competition, EatStreet also hit the road this fall on our Haulin' Ass for Hunger Tour with our Double Decker Hunger Wrecker bus, zigzagging across our wonderful home state to donate over $20,000 to food pantries in our Wisconsin delivery markets.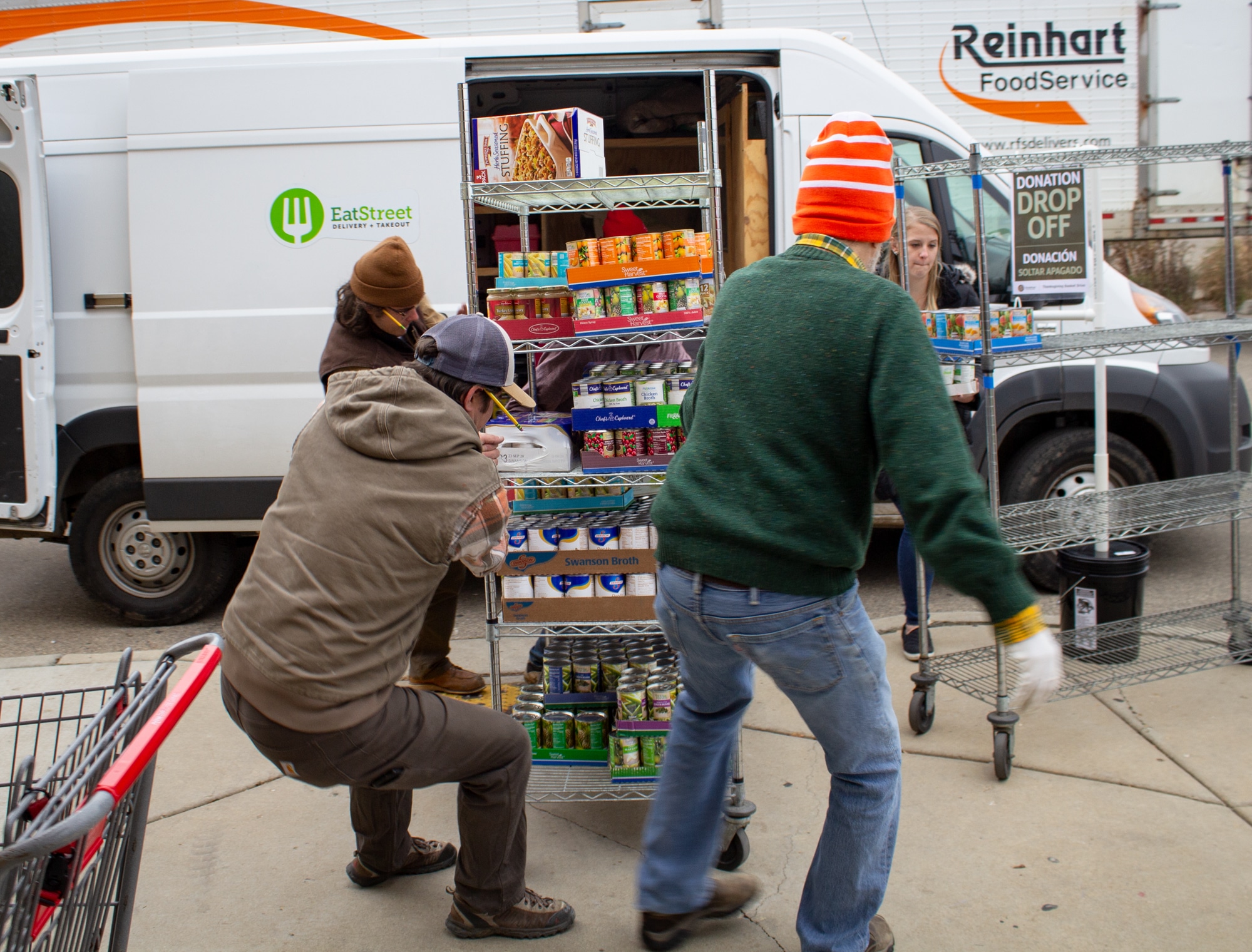 If you're able to donate this Giving Tuesday or anytime this holiday season, we recommend it. Whether it's food, cash or just your time, you can make a difference to those who need it most. Thanks again to the Madison companies who helped the Goodman Center this Thanksgiving and to our charity partners across the state for all the work they do to fight hunger in their communities!