Now that we've taken a visit to turkey town and shopped until we dropped, it's time to narrow our focus to something smaller, yet just as important – Small Business Saturday. EatStreet boasts some of your favorite chains, but we also love to help and promote smaller family-run businesses to help hungry people heed their hankering. Check out some of our favorite small businesses on EatStreet!

Casetta Kitchen – Madison
Since opening in 2016, Casetta Kitchen has found a firm footing as one of Madison's top lunch hot spots. Operated by two childhood friends – Tommy Gering and James Juedes – Casetta gives customers a unique, upscale deli experience.
Juedes explains how important all kinds of customers make Casetta successful, "Within the Madison community, we were focused on people who work downtown because that's where the restaurant is. It's so nice to see those same people in a kind of three-block radius come back for not only lunch, but dinner and Saturday brunch as well. Plus, we get more students at UW-Madison too. We're a little ways off campus, so for them to welcome us and deem us worthy of that extra distance isn't something we initially anticipated."
Keep your eyes peeled for an upcoming Restaurant Profile on Casetta next month!

Mazorca Tacos – Milwaukee
One of Milwaukee's popular restaurants isn't your typical restaurant. Jesus Gonzalez had a dream of serving Mexican dishes to the Milwaukee area and he made it a reality. Mazorca Tacos may be a small food truck, but they wallop a massive punch of flavor. With tacos for meat-lovers, vegetarians and vegans, Mazorca's got something for everyone.
Gonzalez explains the pride he takes in the responsibility of feeding his community, "I talk to real people. People who eat, sleep, work and raise families in our community. I am in a position where they trust me in feeding them. With any good meal, comes a good conversation. From conversation, I learn the community's wish list. By having conversations, we create a platform which gives us credibility when standing behind ideas and/or movements."
If you want to know more about Mazorca Tacos, check out our Restaurant Profile from earlier this year!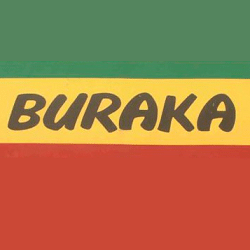 Buraka – Madison
Another of our previous Restaurant Profiles, Buraka in is a joyful gem of Madison's Willy Street area. Markos Regassa started Buraka as a single food cart on the campus of UW-Madison, but his popularity grew and is now a hot spot, a bit off the eaten path. Regassa connects with his customers by making sure Buraka lives up to its namesake,
"Every name has a meaning in my culture. Buraka means ultimate contentment, joy. Nobody's really happy with an empty stomach, that's why we named it Buraka. Joy – that's an ingredient Buraka serves heartily."
Next time you're in the area, try Ethiopian delicacies at Buraka!
Special thank you to all of the small business that have partnered with EatStreet in the past. We appreciate your continued valued partnership and we love serving you!
Already hungry? Check out EatStreet and let us hook up your hungry!