Confidence is key when it comes to running a restaurant. You've got to have smart business sense, strong work ethic and good instincts. Ryan Rehan, owner of Cafe India Bar and Grill, has all of these abilities plus a unique, employee-first treatment of his staff. He says, "A happy heart will give you happy mind and a happy mind can lead to lots of good creation." This mentality has helped turn his business from an over-the-counter-only eatery to one of the most popular restaurants in all of Milwaukee.
From working for airlines, to operating a liquor store, Rehan had a wide-ranging and eclectic occupational background, but his heart always remained in the kitchen. "I was a passionate cook," he says. "On my days off I'd always be cooking. I'd have people over and make chicken, lamb so my house was the party house for my friends. Luckily, my passion became my profession."
It's easy to look at the current success of Cafe India, and think it was always that way, but it wasn't the easiest path. Rehan mentions that in the first six months of operating Cafe India's first location on Walker's Point, he thought about closing the restaurant every day. Luckily, during that time Rehan went home to India and connected with an accomplished chef, who  Rehan credits with steering him in the right direction. Rehan took that chef's direction and got in the kitchen himself to expand his palate as well as streamlining his cooking technique to match his vision for what he wanted his restaurant to be. Along with his own handful of recipes Rehan turned around his business into the full-fledged achievement that it is today.
With Cafe India's primary location doing well, he had his eyes set on a much larger operation. "Within a few years we realized that people were loving our food and we started getting requests from people that we should open something bigger with fine dining. We have a full buffet, full bar, full covered patio and people love coming here."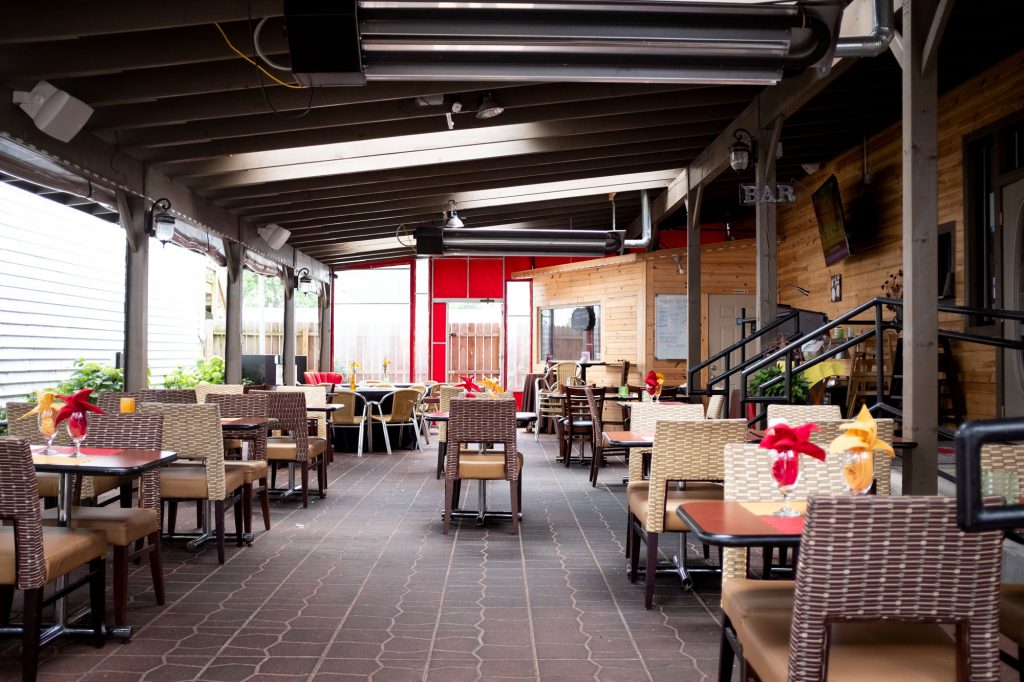 Rehan has carefully crafted Cafe India's menu, which not only offers the typical Indian fare such as chicken tikka masala and buttered chicken, but it also overflows with other, more diverse options. This can most likely be attributed to his reverence and trust for his kitchen staff.
"I always tell my kitchen staff to 'be a chef, don't be a cook.' A cook only makes the food, a chef can create the food and experience." Rehan's wisdom pays dividends for the overall success of the restaurant. He praises every member of his staff and it's as kind-hearted and sincere as intended. During this sit-down, various members of the staff are bringing us food, or asking him questions and he's nothing but cordial, warm and genuine.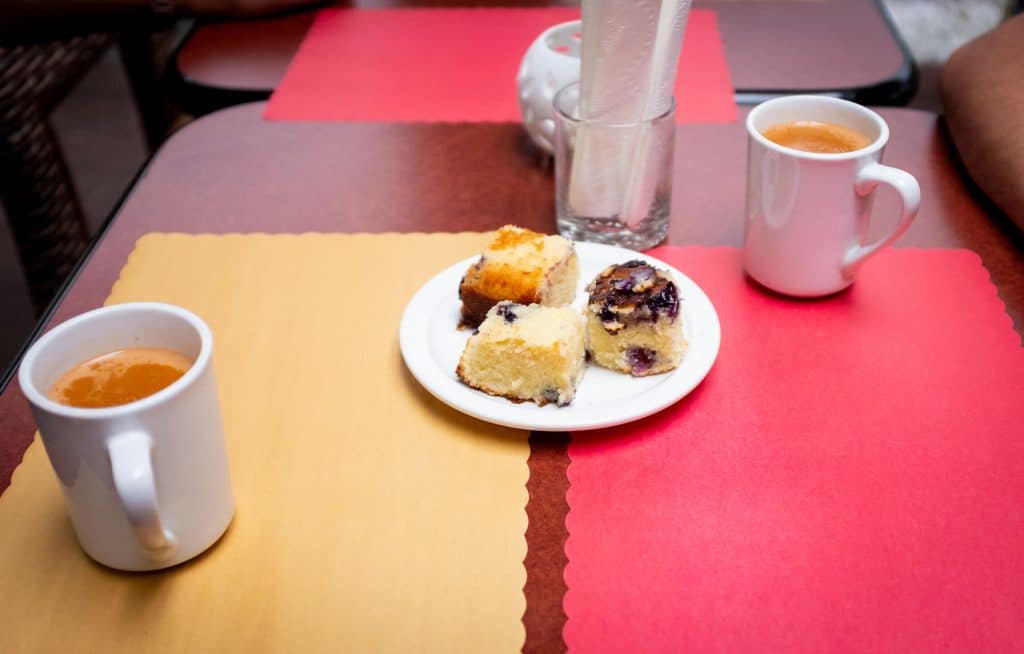 As we're chatting with Ryan, one of the servers brings out a blueberry cake – and it is absolutely delicious. Unfortunately the cake isn't on the menu, but Rehan says making off-menu items is a common occurrence, "I never discourage trying to make things. I'll never be upset about 'wasting' ingredients because you never know what someone is going to come up with."
Referring to his chef, "He didn't have to make this, and a lot of managers would be mad because he used blueberries, flour, all these things for something that isn't on the menu, but whatever extra you can do can help lead to more options. And that's how I learn from them too. I couldn't have made this. Everyone has different backgrounds and the best thing you can get from someone is knowledge."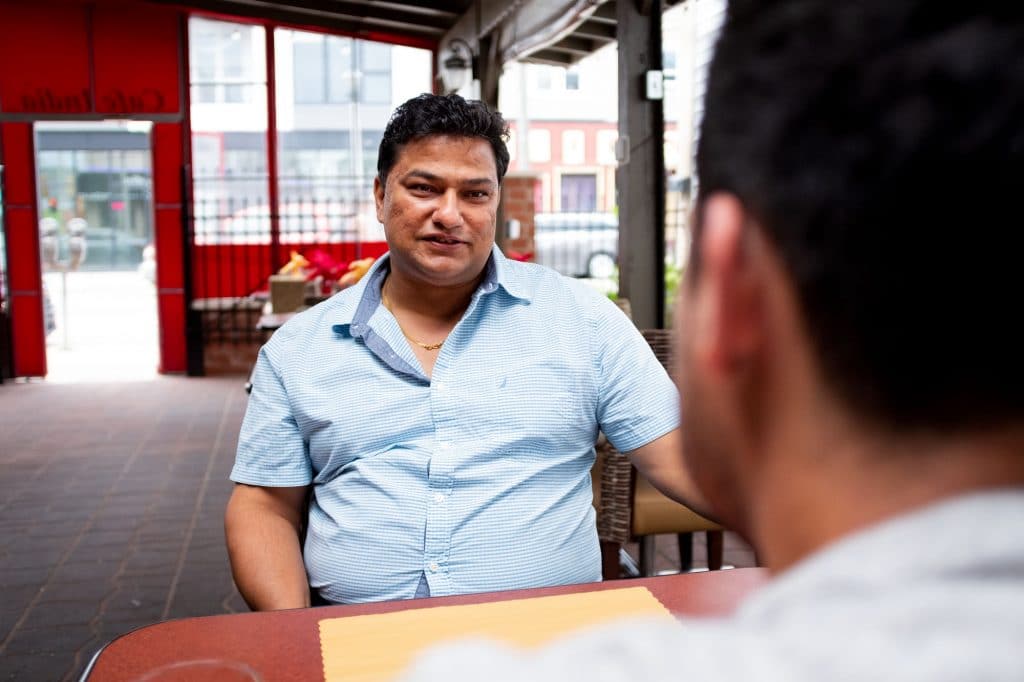 That kind of care for staff is, unfortunately, not always common in this industry. But Rehan hangs his hat on how much affection he has for his team. "My philosophy is employee first and customer later. If I put them first, they'll take care of the customers. I give them what they want, but then that means I'm trusting they give me what I want. They reciprocate." What he gets back is superb service from a happy staff – also something not always common in this industry.
Rehan's customers shuffle in and out, all seemingly as stuffed as they are satisfied. He says the best thing he can do for them is to get them to start thinking about when they should come back. That's the priority. He wants to give them their food and before they leave they're planning their next trip. Between the service, Rehan's passion and the food itself, it's easy to catch yourself looking for reasons to clear your calendar for time to stop by again.