Lined with dozens of restaurants, bars and boutiques, State Street is the six-block artery connecting UW-Madison's campus and the Capitol Building, pumping students, politicians, families and everyone in between into downtown Madison. And just steps away from the capitol square is Ian's Pizza. Founded in Madison in 2001, Ian's is a lunch, dinner and late-night food rush staple that unites all types of people over a constant, common denominator: really damn good pizza.
By focusing on feeding people quickly (and differently) than anyone else, Ian's has managed to carve out a niche in the area. Their most popular slices aren't the old standbys of pepperoni, Hawaiian and veggie. Instead, the top-ordered combos are unique styles and flavors crafted to reach into the pit of your stomach and quench a craving you didn't know you had.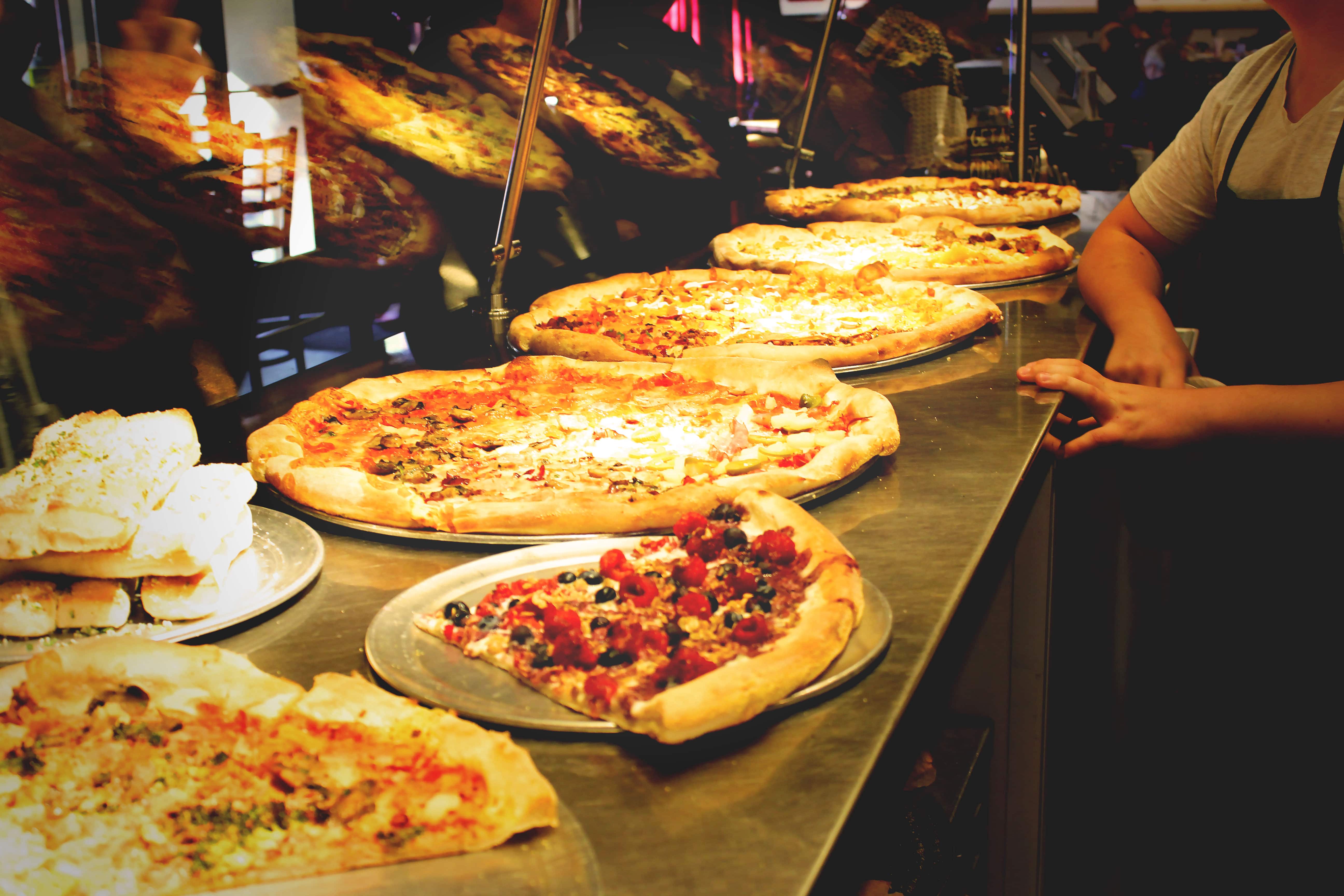 "Mac and Cheese is far and away our number one pizza," explains Manager Russell St. John. "After that it's Smokey and the Bandit which is a bbq chicken, bacon, cheddar cheese and ranch pie." Chicken Alfredo, Buffalo Chicken and the "Florentine" (tomato, feta cheese and sauteed spinach) round out the top 5 most popular pizzas. But, don't rule out the resounding staff favorite – Quesadilla.
"I often get asked how many pizzas we have," says St. John. "And it's like, we have 'em all. We have all the pizza. Even if we don't have what you want ready, we can make it."
Ian's even celebrates the holidays with extra festive pies. The Thanksgiving slice is already on deck! A gargantuan of turkey, stuffing, potatoes, mushrooms, green beans, fried onion strings and cranberries, it's one of the most popular specialty items they make. Then in December, all-time favorites Gyro and Chicken Pot Pie return to the menu for some hearty, holiday happiness.
Focusing on seemingly infinite pizza options has paid off in spades; everyday Ian's is a hustling and bustling hub of hungry folks. The store itself is peppered with wooden tables that can seat close to a hundred people. The walls are adorned with murals and merchandise. An alternative music radio station blares overhead. It's lively but avoids being obnoxious. It's trendy, fun and cool – a place you go with friends whether you're 20, 40 or 60.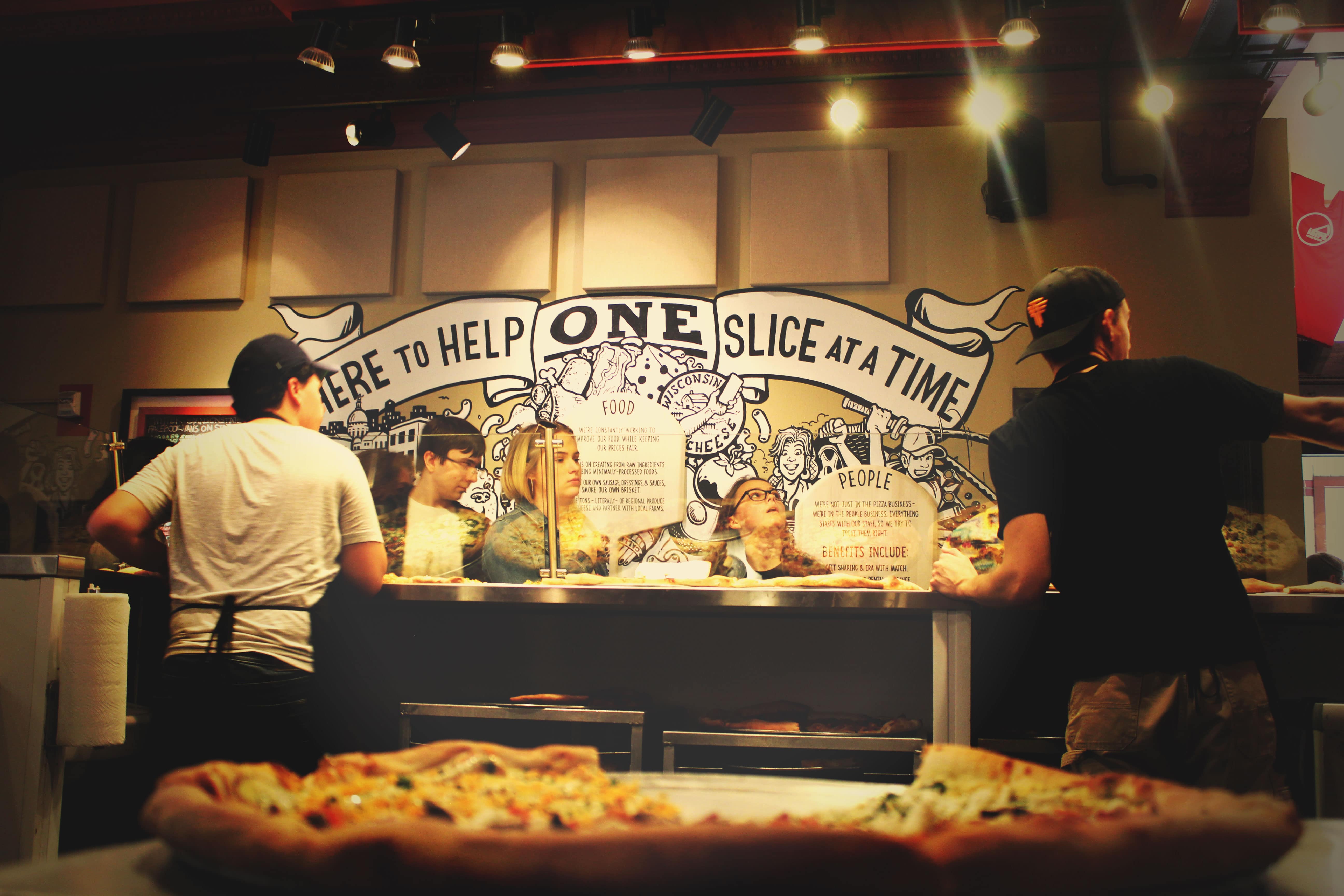 "I think our weird pizzas are appealing," St. John says. "They're also delicious. Plus, we're open late and we do fun stuff. You can get cheaper pizza other places in Madison, but we're conveniently located and it's funky. I like that people could come in 7 days a week, three meals a day and get something different every time."
If you're in the Madison area and have a hankering for a different kind of slice, check out Ian's Pizza here.