This time of year is typically celebrated with pumpkin-spice everything, family gatherings, and Thanksgiving traditions. We're deeply honored to serve your communities and we wanted to show gratitude this giving season by helping those the cities closest to our hearts. EatStreet will be giving back to every delivery market we serve, plus dishing something out for our loyal customers.
Wisconsin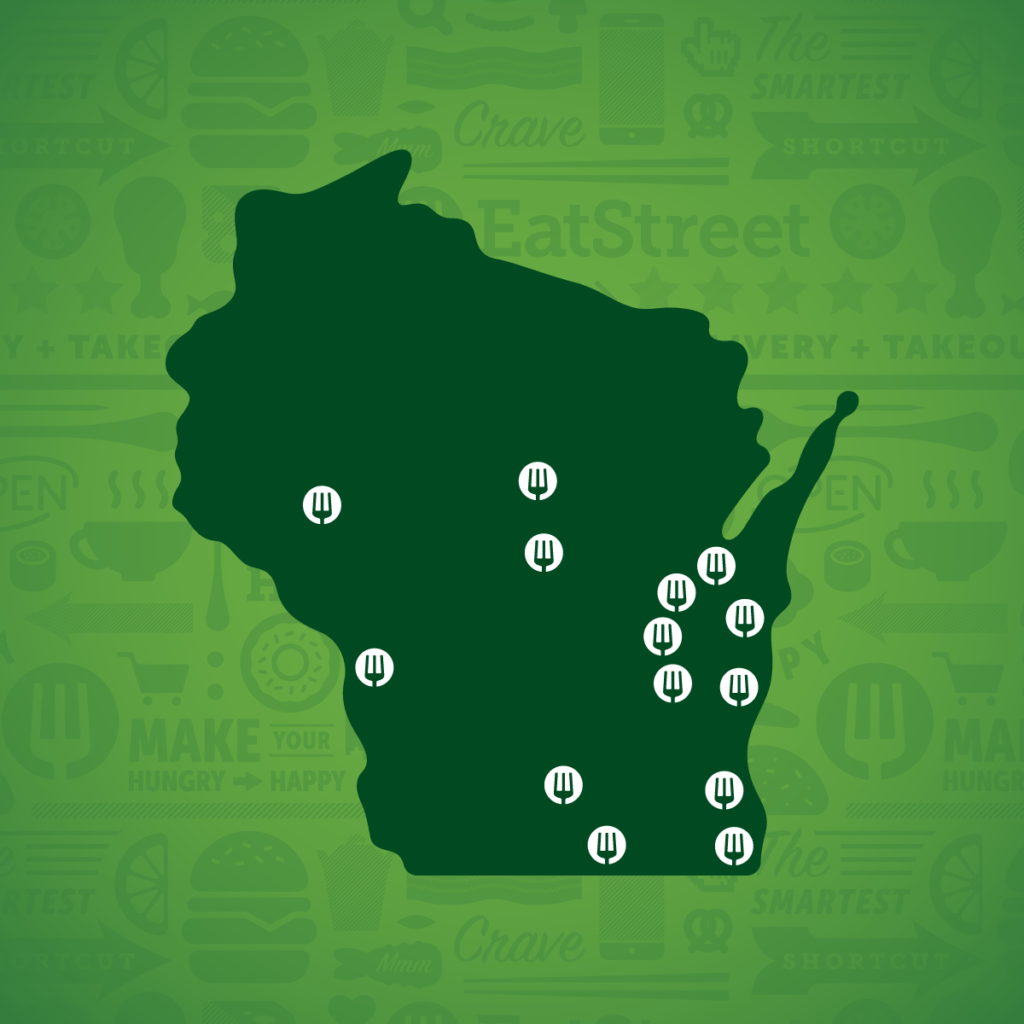 Their Mission
At the Salvation Army – Fox Cities, we know that feeding the person is the first step before you can feed the soul. Our goal is to positively impact the hungry and those in need in our community by offering a free lunch meal and having a food pantry to distribute canned goods and fresh produce.
Their Mission
As the only food bank in west-central Wisconsin, Feed My People Food Bank provides hunger-relief programs access to millions of pounds of low-cost foods. These cost-effective partnerships mean thousands of people are helped each month across communities in our service area.
Their Mission
Fondy Food Pantry has been keeping food on the table for needy Fond du Lac residents since 1973. We work with other local organizations and agencies to provide food to county residents who are experiencing financial hardship.
Their Mission
ECHO's mission is dedicated to meeting housing, food, and other basic human needs and addressing the barriers to self-sufficiency. ECHO has grown from being a food pantry and clothing depot to being a charity organization called upon to help meet temporary housing, food, transportation, and other emergency needs for low-income families.
Their Mission
Our mission is to serve the community by providing emergency food, shelter, and support in ways that meet immediate needs and respect human dignity. Through food, shelter, and guidance, we will help people maximize their potential for self-sufficiency.
Their Mission
We are here to help the 40 percent of the 46,846 households in La Crosse County on the edge of financial insecurity and the 11 percent living in poverty. A United Way Agency, The Hunger Task Force takes on food insecurity in the La Crosse area by providing over two and a half million pounds of donated food to our network of food pantries, meal sites, and youth programs.
Their Mission
Paul's Pantry was started to care for hungry people in the community who are unable to purchase enough food for their family as a result of their meager or no income. Paul's Pantry is more than just an emergency food pantry. Its goal is to provide a family with enough food every week, for as long as needed, so that they may use their food dollars for shelter, utilities, and other necessities, and avoid becoming homeless.
Their Missions
Goodman Center
EatStreet has had a long-standing relationship with the Goodman center. Over the last five years, we've been able to contribute to their Thanksgiving Basket Drive which feeds over 4,000 Dane County families a year. The Goodman Community Center is committed to not only alleviating hunger, but also providing people with healthy foods — fresh, local, and organic — as much as possible.
The Open Seat
We strive to alleviate the stresses of food insecurity by providing friendly and accessible sources of food for the students of the University of Wisconsin-Madison.
Their Mission
Peter's Pantry has been serving the Manitowoc community for over 25 years by providing food support to those in need. We seek to provide the maximum amount of assistance possible by keeping our costs low and using our donations to supply our pantry with products. The pantry does not purchase food, we collect and distribute surplus food from our Community Partners and from local food drives.
Their Mission
Today, Hunger Task Force provides a safety net of emergency food to a network of local food pantries and meal programs. We are the only food bank in Milwaukee that does not charge for food, delivery, or network membership. Staying true to our roots, we continue to advocate for social policies and strong nutrition programs that fight future hunger.
Their Mission
The mission of the Oshkosh Area Community Pantry is to establish a collaborative community food pantry that addresses the food and nutritional needs of our customers, identify and evaluate our customer's broader needs and provide access to other community resources that foster independence.
Their Mission
Sheboygan County Food Bank distributes food to food pantries and other partner agencies in Sheboygan County. Our partner agencies then put food into the hands of our neighbors who need it most. All food we deliver is absolutely FREE. There is no charge for food, delivery, or partner agency network membership. All food we deliver is LOCAL. We stay true to our roots by serving LOCAL families in Sheboygan County.
At The Salvation Army Hope Center, we believe in meeting the basic needs of individuals and families, young and old. These basic needs include food, clothing, shelter, and household needs. While meeting the physical needs, The Salvation Army staff also offer hope and guidance to those coming in for services.
Their Mission
In 1989, The Neighbors' Place was established as a non-profit organization after nearly a decade of effort by members of several area churches that came together to address some of the needs they saw in our community. Our mission is a simple one: to be "People Helping People." We are here to work collaboratively, listen respectfully, and care actively – treating everyone who comes through our doors with dignity.
Illinois
Their Mission
The Salvation Army food boxes may include shelf-stable pantry items, bread, cereals, meat, and other household necessities for those who need them most.
Iowa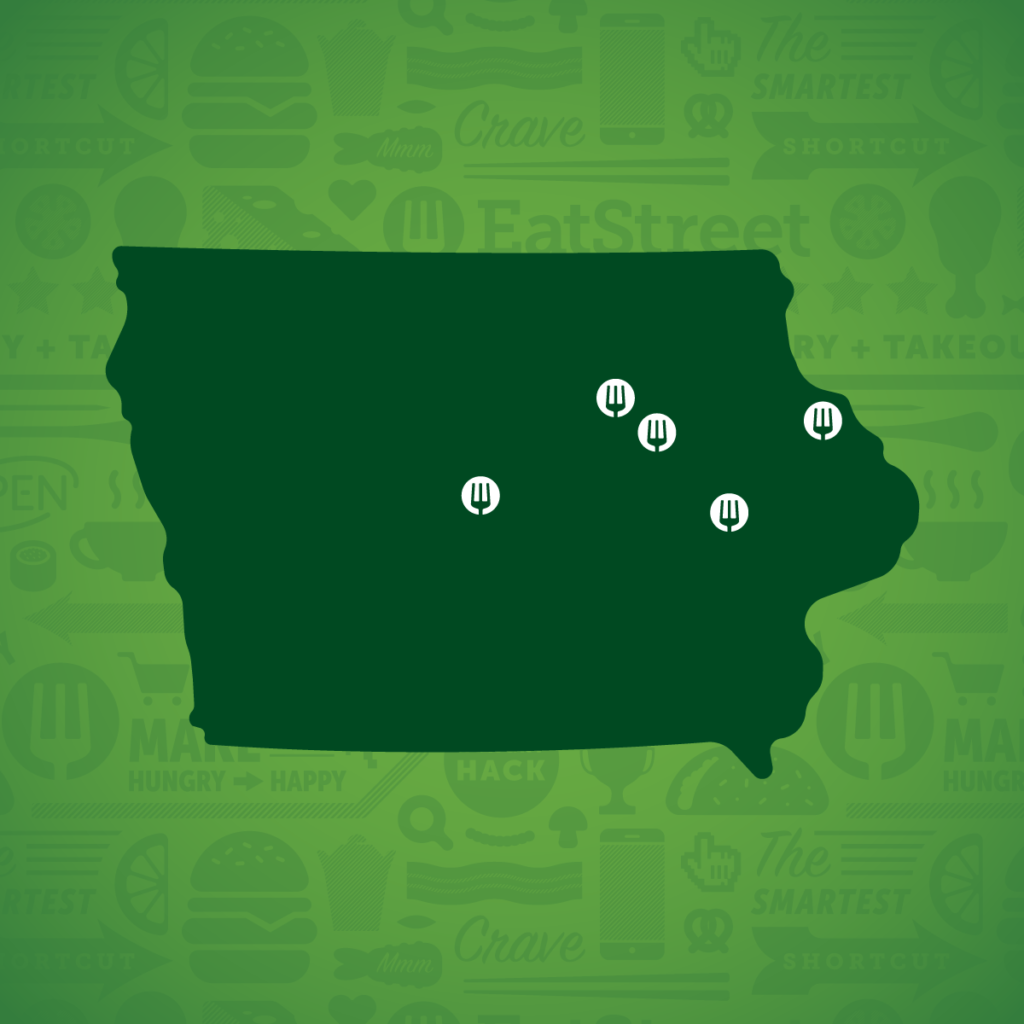 Their Mission
Residents of Story County are welcome to use our food pantry once every 30 days. We are a "client choice" pantry, which means visitors are able to choose the foods that, based on family size, best meet their needs.
Their Mission
River Bend Foodbank is a non-profit organization that collects and distributes food to hunger relief charities. Food comes from various sources in the food industry, like grocery stores and wholesalers, that have thousands of pounds of food to give away – food that would otherwise be thrown away.
Their Mission
We provide nutritious food and grocery products to nonprofit organizations and individuals in northeast Iowa while offering hunger education programs to the area and those in need.
Kansas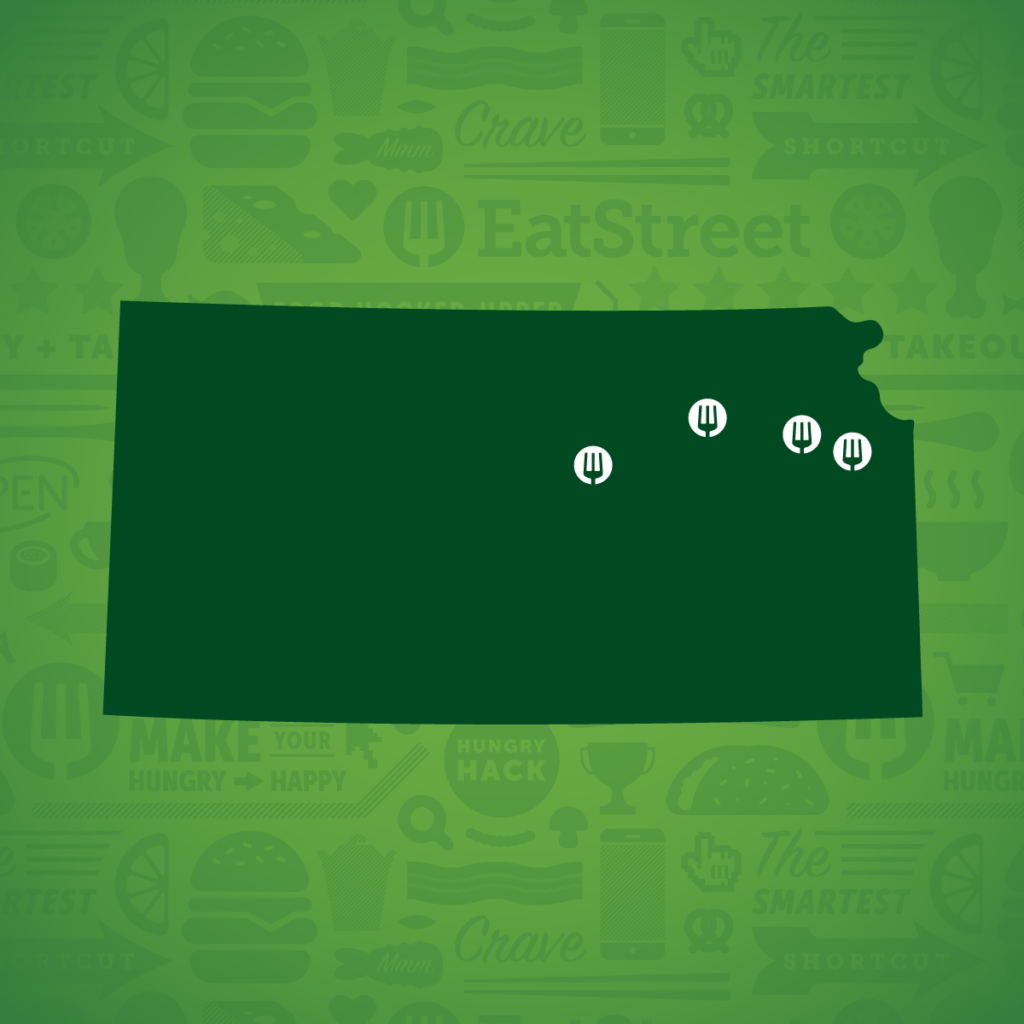 Their Missions
Campus Cupboard
The Campus Cupboard is a food pantry for KU students, faculty, staff, and affiliates. It was created to address and reduce food insecurity among our campus community.
Just Food
Through a connection with businesses, organizations, schools, volunteers, local government, and individuals we are able to identify gaps within our food system and solve problems strategically. It is because of these partnerships that we are able to bridge the gap from being food insecure to ensuring that folks in our community are fed healthy foods without barriers.
Their Missions
Cat's Cupboard
Cat's Cupboard Kansas State University's food assistance program. We provide non-perishable food for all K-State students and employees who are facing food insecurity. Someone without food security lacks reliable access to a sufficient quantity of affordable, nutritious food.
Flint Hills Breadbasket
Flint Hills Breadbasket's goal is to minimize hunger and poverty through the distribution of available food and to nurture projects that help alleviate hunger and poverty.
Their Mission
We are a charitable organization committed to helping those in our community in need. We offer food and assistance with rent, utilities, and medications. Our agency operates totally on donations of money and food from members of our community.
Their Mission
Harvesters provides food and related household products to more than 760 nonprofit agencies including emergency food pantries, community kitchens, homeless shelters, children's homes, and others. We also offer education programs to increase community awareness of hunger and teach about good nutrition.
We're excited to partner with these amazing charities and we hope you are inspired to get involved by donating or volunteering your time this giving season. Remember, each time you use code GOBBLE2020 between today thru 11/25, we'll donate $1 to the food pantry in your area and you'll get $1 off your order. Already hungry? Order now on EatStreet!
Fine print: Promo code and discount valid for use 11/16-11/25. Promotion is valid for one use per customer per day on EatStreet Delivery orders only. EatStreet reserves the right to modify this promo without notice. Participating restaurants may vary.