Check out our full recap of our Back To School Giveaways!
While we don't know what this year will hold, we do know that a new school year can be stressful for anyone. Whether you're just now realizing taking on THAT many credits was a mistake or you're wondering how in the world you'll balance work and your kids starting up a new school year. We get it. It's a lot. But we do food so you don't have to.
This fall EatStreet will be dishing out $6000 in EatStreet gift cards and prizes over the next six weeks to people who deserve it in this hectic time of year. Whether you're starting up a new school year as a student or teacher, wrangling up the kids at home, or doing your best to be productive from the comfort of your bed, EatStreet's got your back. Here's what we're serving up:
For College Students
Before you know it, assignments and all-nighters will pile up, and cravings will be comin' in hotter than that paper you completely blanked on. When you're in full-on cram-mode, just remember that C's get degrees, and EatStreet gets you fed.
Meal Plan Makeover
We're giving out Free EatStreet for a year to five lucky students across the country! You can enter for a chance to win starting today thru 9/30/2020! Check it out here!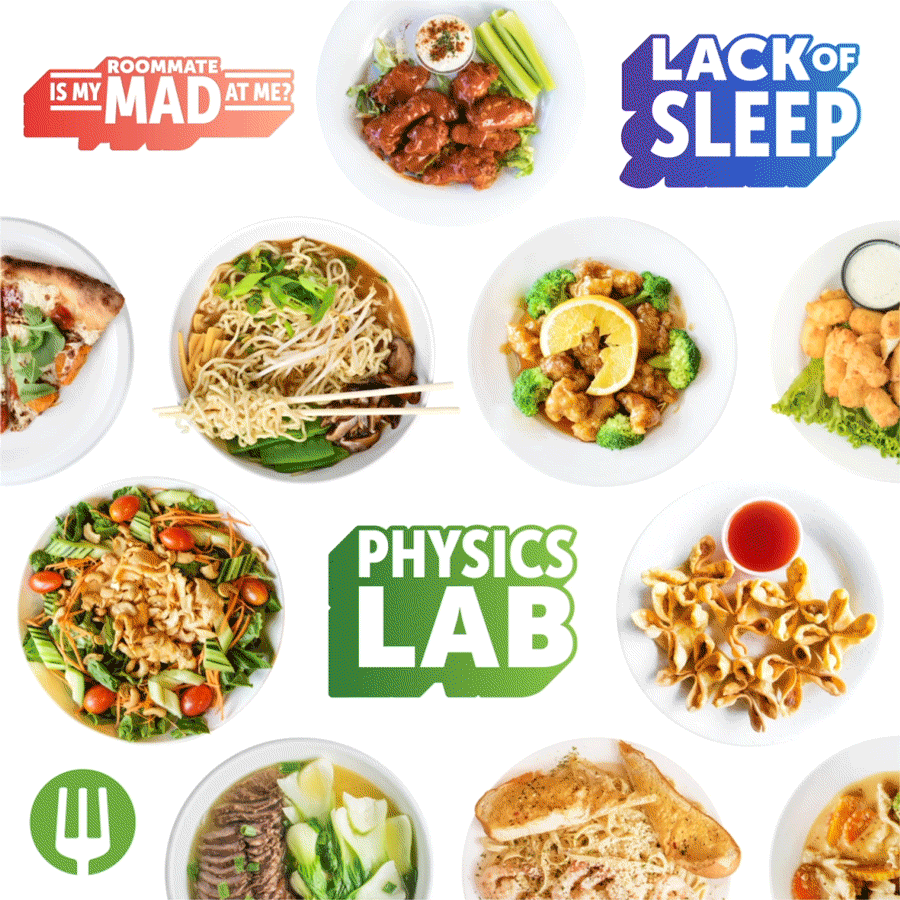 For Teachers
Being a teacher means early mornings and late nights to go above and beyond for students. But teachers need brain food too and that's why we're here. While they grind through grading papers at home, we want to show them how amazing they really are.
Featured Teacher Spotlight
Starting 9/14 thru 9/18, nominate your favorite educator to score some extra credit of their own including $200 EatStreet Cash and a $200 Visa Gift Card to help cover supplies or anything they'll need this school year. Enter the contest on our Facebook post here!
Oh, and as an extra treat for our teachers, use this link to get 20% off your order this week!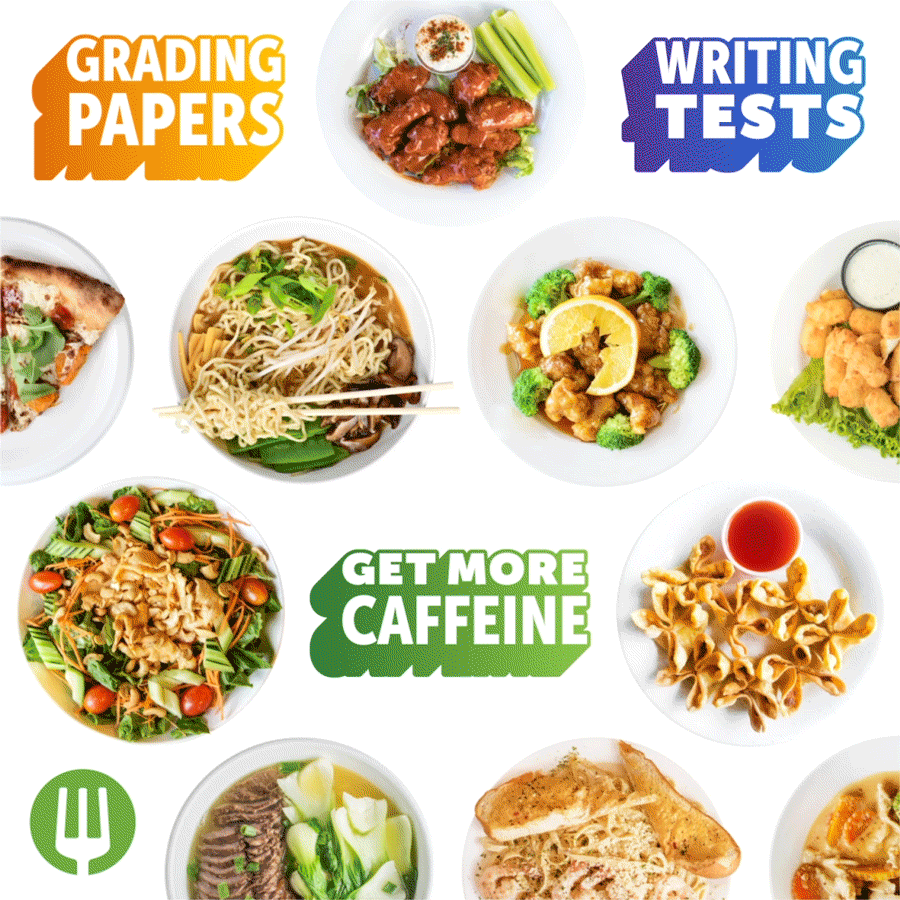 For Parents With Kids
Listen. We know it's tempting to convince yourself three cups of coffee is a good breakfast and contemplate how you could easily boil the glue off that macaroni art project on the fridge for a quick dinner. When you've got so much going on, EatStreet's that extra pair of hands to help feed you and the whole fam.
To make life just a smidge easier, we're teaming up with our restaurant partners to make dinner happen. We know it takes a village to raise your little monst- KIDS; and we're here to be your village. We'll be updating with more locations and restaurants as the week goes on, so make sure to come back and check to see where you can win some tasty prizes from!
Janesville: drafthouse
Lawrence: 23rd Street Brewery
Madison: Midcoast Wings
Madison: Great Dane Pub
Topeka: Paisano's Ristorante
For Work-From-Homers
Wake up. Make coffee. Login. Ignore work. Realize you ignored too much work. Work really hard. Throw together a hodgepodge dinner. If your routine has looked like that for the last few months, let EatStreet check lunch off your to-do list.
Lunch for a Month Giveaway
We know you're swamped with emails, projects, and meetings, so we've got lunch covered for the next month. Take another "break", open up yet ANOTHER tab, and sign up to win on EatStreet's Instagram and LinkedIn thru 10/2!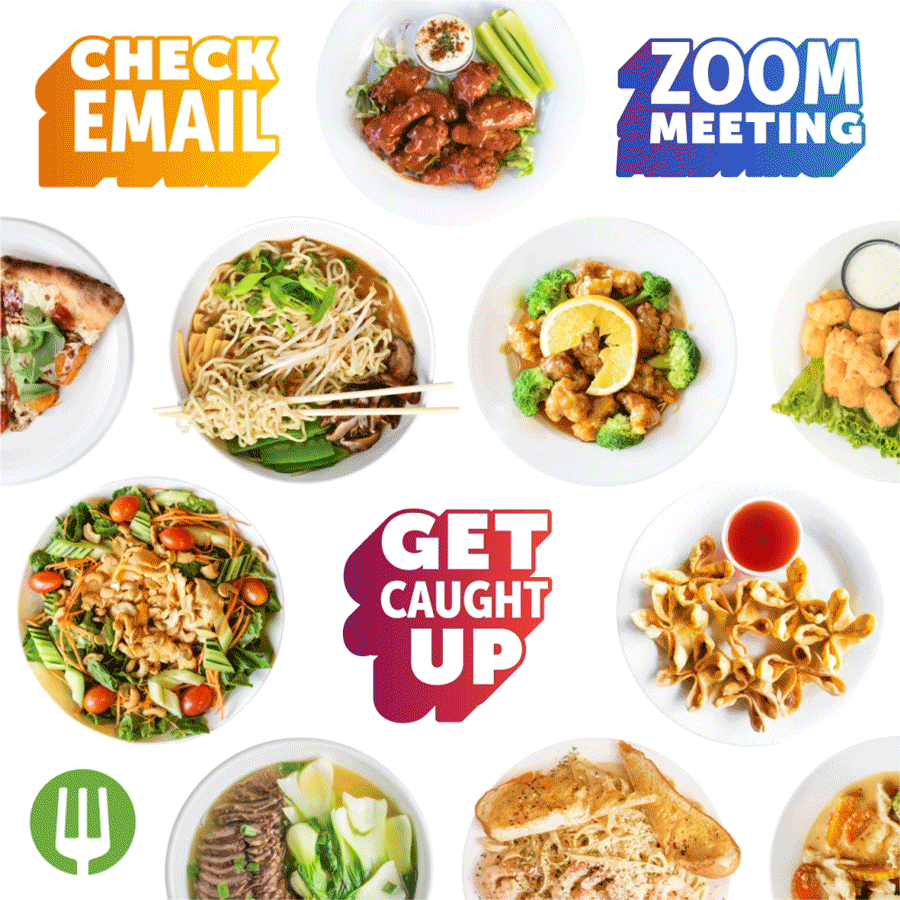 We're so excited to start hooking up your hungry as soon as classes start up again. Check back here every week to see what we're giving out and how we can help you in these times of immense stress.