Check out our roundup of some of the top Black-owned restaurants available on EatStreet. We searched high and low to find the top tastes to give you this list of the most delicious eateries around. Whether they've been favorites of yours for years or you're just hearing about them now, it's the perfect time to give them a shot because EatStreet is sponsoring Free Delivery at some of these locations for a limited time! If you need your hungry hooked up, look no further!
Milwaukee
Boasting scrumptious sandwiches, crab boils, and more, Sandwich God is perfect if you're in need of some serious eating. The Sandwich God Cheese Steak is sure to fill you up!
More Milwaukee Hot Spots:
Daddy's Soul Food & Grille
Customers rave about their catfish and their specialty cakes.
Heaven's Table BBQ
Their dry-rub ribs are a fan favorite.
Mi Casa Su Cafe
If you're in Milwaukee, you HAVE to try the shrimp'n'grits. Amy on Yelp says they're the best she's ever had.
Rise N' Grind Cafe
It's a caffeine lover's paradise. There are so many coffee options, you can't go wrong.
Skybox Sports Bar
Wing it for dinner! No, seriously. Their wings are popular and for good reason. We – and lots of satisfied customers – recommend the pepper wings!
Madison
Featured Restaurant: Buraka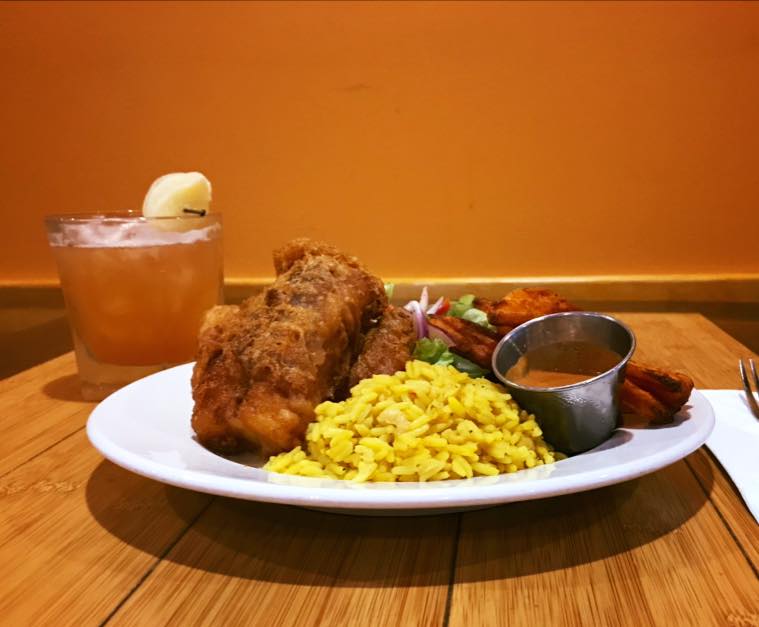 When we sat down with Buraka owner Markos Regassa for a restaurant feature in 2018, he mentioned how he hopes to connect with customers by making sure Buraka lives up to its Ethiopian namesake:
"Every name has a meaning in my culture. Buraka means ultimate contentment, joy. Nobody's really happy with an empty stomach, that's why we named it Buraka.
More Madison Hot Spots:
Falbo Bros, Park St.
Whether you've got a thin crust crush or you're deep-dish devotee, there's no going wrong at Falbo's. The Italian Stallion pizza is especially delicious.
(Free Delivery not available at this location)
Kingdom Restaurant
You've gotta try the Benachin – it's a one-pot stew with veggies, rice, and your choice of meat/fish.
Fox Valley
EatStreet chatted with owner Natasha Banks in 2019 for Mom-and-Pop Business Owners Day and this is what she had to say about how Cozzy Corner finds success from their one-of-a-kind nature:
"[In Appleton] We're different. We do a lot of unique dishes like frog legs, chicken and waffles, and a lot of other things places around here don't offer."
More Fox Valley Hot Spots:
The Jerk Joint
If you think extra spice is nice, their namesake jerk chicken will be the hot item you're craving.
Miss Brown's Fine Foods
Here's another place that has spices to test your tongue. Get the curry chicken if you're up for a challenge.
Wilder's Cutting Edge Bistro
Seafood is what Wilder's does best, and anything from the jambalaya, to the po boy sandwiches, to the blackened fish, will leave you satisfied. Brook's review on Yelp gives you a good idea of what to expect.
Well, we're already hungry. If you are too, head to eatstreet.com or download the app for iOS or Android and get your craving quenched with Delivery Promotions from these hot spots. If you don't live near any of the amazing eateries we highlighted in this post, we hope you're able to check out other Black-owned restaurants and businesses in your area to support. Have a favorite place we missed on the list? Tell us all about it on our social pages and let us know why you love them.